In Memory
Floyd Lee Burton - Class Of 1947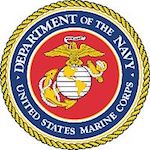 Central 1947 Floyd L Burton
July 31, 1929 – January 6, 2017
Floyd was born on July 31, 1929 and passed away on Friday, January 6, 2017.
Floyd was a resident of Avon, Indiana at the time of his passing.
A graduate of South Bend Central High School (1947) and Purdue University (1951).
Floyd served in the United States Marines from 1951- 1953.
He was married to Joan Burton.
Friends are welcome to visit with the family on Wednesday, January 11, 2017 at 11:00 AM at Zion United Church of Christ in South Bend, and join us for a funeral service at 1:00 PM. Burial will follow at Highland Cemetery South Bend. Bubb Funeral Chapel is assisting with the arrangements. Central 1947 Floyd Burton