In Memory
Charles Herbert Ebright - Class Of 1939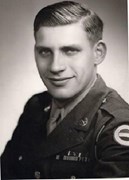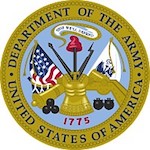 Central 1939 Charles Herbert Ebright
June 25, 1920 - Jan. 7, 2017
SOUTH BEND - Charles Herbert Ebright, 96, passed this life on January 7, 2017. He was born in South Bend, IN on June 25, 1920, to Frank and Augusta (Hinz) Ebright. After graduating in 1939 from Central High School, he majored in business at the South Bend Commercial College. Before he could graduate, he was inducted into the Army on January 31, 1942 as a PFC in the 8th Infantry Training.
After training, he was sent as part of the first wave in the WWII battle for Tunis, Tunisia, Africa. In a foxhole, Charlie was wounded and carried a piece of shrapnel in his thigh the rest of his life. Wounded soldiers were removed to the rear lines and treated. He and other "walking wounded" were reassigned to take bed rolls and supplies to the troops in the front lines but had no weapons. Not knowing their troops had fallen back they walked into a German camp. Captured, the Germans turned them over to an Italian Army Prisoner of War Camp outside of Monfalcone, Italy where they stayed for 10 months. Though a POW, all Allied Prisoners in the custody of the Italians were treated well.
When Italy surrendered to the Germans in September 1943, the Italians opened the prison gates and told the soldiers to scatter before the Germans invaded. Charlie came across a woman who offered him food and shelter with her family. For 8 months he worked in their fields and helped out where he could. In 1944, the family connected him with the British Army, who returned him to the U.S. Army in Oran, North Africa. Once there, he was shipped back to Boston, given a 21-day leave, where he came home and married his sweetheart, Vivian Brechtel. Before his discharge in October 5, 1945, he was an honor guard for the funeral of President Franklin Delano Roosevelt. For his service, he received EAMETO ribbons, WWII Bronze Battle Star, Good Conduct Medal, and a Purple Heart Medal.
After his discharge, Charlie worked at the U.S. Post Office, Singer Sewing Machine Company, then Wheelabrator-Frye. When Wheelabrator closed their doors, Charlie retired. He was a member of St. Andrew's United Church of Christ. Vivian predeceased him in 1981. He remarried in 1995 to Dorothy Wilson, who predeceased him in 1998. There were no children through either marriage.
Charlie has been a resident of Southfield Village in South Bend, IN since 2007, where he participated in talent shows, the Kazoo Band, WII Bowling League, Bingo caller, a member of the Resident Council, and assistant to anyone who needed help. He was also the "Class Clown and Teacher's Pet" among the staff. Charlie's love for the Cubs was evident by his Cubs hat and jacket and memorabilia in his room. He was able to watch their World Series win - his life-long wish.
Though he did not have children, he leaves behind nephews and niece, Paul Brechtel and Craig and Angie Brechtel. He was a "bonus grandfather" to Craig R. Brechtel (Christina), Cari Sanders (Kyle), and Jennafer Higgins (Pat). He has friends and extended family too many to mention and was loved and honored by all.
A memorial service will be held at Southfield Village, 6450 Miami Circle, South Bend, IN on Saturday, January 14, at 1:00 pm. In lieu of flowers and in honor for Charlie's service, donations to the Semper Fi Fund will be appreciated. Their information can be found on their website: semperfifund.org.
Palmer Funeral Home - Guisinger Chapel and Southlawn Cremation Services is assisting the family with arrangements. Online condolences may be left for the family at www.palmerfuneralhomes.com.
Published in South Bend Tribune on Jan. 12, 2017
- See more at: http://www.legacy.com/obituaries/southbendtribune/obituary.aspx?n=charles-herbert-ebright&pid=183571772&fhid=7078&eid=sp_ommatch#sthash.dBu6pZjb.dpuf