In Memory
Information from Eugene Hayworth 05/25/2020 JFC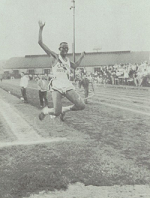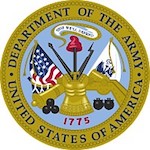 Apostle Edward E. Carnes
Jun. 6, 1940 - Mar. 14, 2011

Apostle Edward E. Carnes, 70, Michigan City, Indiana, passed away Monday, March 14, 2011 at 1:15 p.m. in Franciscan St. Anthony Health- Michigan City.

He was born June 6, 1940 in South Bend, Indiana to the late Breedie Carnes and Hester Mathis Woods. On March 23, 1968 in South Bend, IN, he married Shirley L. Diggins who preceded him on April 28, 1998.

Surviving are 4 children, Trent Eugene (Sandra) Carnes of Strongs, AR, Pastor Edward Damon (Christy) Carnes of Michigan City, IN, Brannon Joel (Denise) Carnes of Bloomingdale, IL and Carnessa Carnes of Michigan City, IN; 5 grandchildren; 2 brothers, Breedie Carnes of Baton Rouge, LA and James Carnes of Atlanta, GA; 2 sisters, Pat Shivers of Decatur, GA and and Ruth (Gill) Forbes of Baton Rouge, LA.; and a host of nieces and nephews.

He was preceded in death by his sister, Mildred Johnson.

Edward was a Veteran of the U.S. Army. He attended Central High School in South Bend where he won the Indiana State Championship in track and field and then attended Southern University in Hammond, LA on a track scholarship. He received his Masters in Theology in 1983 and his Doctorate Degree in Theology in 1985 from Logos Bible College in Florida. He served as a musician and associate Pastor at Emmanuel Church of God in Christ in South Bend and Michigan City from 1969-1977. He founded Holiness Church of Deliverance in Hopkinsville, KY in 1984 pastored by Rev. Major and Gloria Levell, and the Community Center of Faith in Michigan City in 1978 where he pastored until his retirement in April, 2005. He also founded and served as principal of Community Christian Academy in Michigan City from 1983-1986 and 1997-2000. He was an avid runner and enjoyed track and field. He was a great father, grandfather and powerful leader in the community where he mentored many through his life's work. He will be greatly missed.

Visitation:
Tuesday, March 22, 2011, 10:00am-1:00pm
Faith City Assembly of God

Funeral Services:
Tuesday, March 22, 2011, 1:00pm
Apostle Dennis Givens Officiating
Faith City Assembly of God

Burial:
Tuesday, March 22, 2011
Following Funeral Services
Chapel Hill Memorial Gardens, Osceola, IN.
12/27/2021 DEC
Click here to see Edward E.'s last Profile entry.