In Memory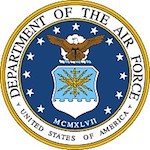 RONALD BERNHARD
Ronald Edward Bernhard I passed away in Denver, Colorado on November 23rd, 2022. He was
born May 22nd, 1946 to Earl and Lucille Bernhard in South Bend, Indiana. This is also where he
met the love of his life, our mother Sherry Bernhard. In 1967, straight out of Central High School
in South Bend, Indiana, he went into the United States Air Force. He served 23 years Active
Duty and another 20 years Civil Service as a jet engine mechanic.
He left behind his daughters Tracy Young, Susan Morgan and Jamie Bernhard, his
grandchildren Desiree, Kevin, Ronnie, Jordan, Nicolas, Lexi, Leilani, Isabella, Kateia, Jewels
and Ryder and his great-grandchildren Eddie, Alana, Benjamin, Za'Miyah, Sherri and Hezekiah.
His loving wife, Sherry Bernhard, who he was married to for 40 years, passed away February
11th, 2008 and his son Ronald Edward Bernhard II passed away December 1st, 2016.
He was a loving husband, father, grandfather and great-grandfather. He loved Nascar and Notre
Dame Football. The hardest working man we have ever met. He wasn't just a hero for his
country, he was a hero to our family. He is now able to rest and reunite with all who passed
before him, the wife he missed so deeply and the son who left us way too soon. He will be
greatly missed by all who knew him. We love you more than any words could express, Pops!!
Published by All Veterans Funeral & Cremation - Wheat Ridge from Dec. 13 to Dec. 14, 2022.
01/01/2023 EJS
Click here to see Ronald E's last Profile entry.