In Memory
Francis Erwin Epperson - Class Of 1960 VIEW PROFILE
Information from Bill Frame 02/18/2021.
No obit yet.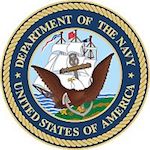 Francis Erwin Epperson
Jan. 29, 1942 - Feb. 10, 2021
Mr. Francis Erwin Epperson, 79, passed away at his residence in South Bend on Wednesday, February 10, 2021 with his loved ones by his side. Francis was born on January 29, 1942 to the late George and Silvia Epperson.

A life-long resident of South Bend, Francis received his Associate's degree in Accounting and served as a Chief Petty Officer in the United States Navy, retiring after 18 years of proudly serving his country. On July 26, 1975, Francis was united in marriage to Evelia Epperson, who survives. Francis was the proud father of two, grandfather of four and a beloved brother, uncle, cousin and friend. He will be greatly missed by all who knew him.

In addition to his loving wife of 45 years, Evelia Epperson of South Bend, Francis is survived by son Frank E. Epperson of South Bend and daughter Sabrina J. Lopez of South Bend; four grandkids: Jose D. Lopez, Jr., Marivel J. Lopez, Audrina J. Cruz and Lillyana J. Cruz; sisters Mary Bartholomew of San Diego, CA and Doris Wallace of SC; as well as a host of nieces, nephews, extended family and friends.

In addition to his parents, Francis was preceded in death by three sisters: Shirley Marta, Norma Carter and Sandy Towe.

Services for Mr. Francis Epperson will be held on Tuesday, February 16, 2021 at 1:00 PM at Palmer Funeral Homes - West Chapel, 2702 Lincoln Way West, South Bend. Friends may call on the family from 11:00 AM until service time at the funeral home. Burial with military honors to follow at Southlawn Cemetery.
Online expressions of sympathy may be left at www.palmerfuneralhomes.com.
12/28/2021 DEC
Click here to see Francis Erwin's last Profile entry.