In Memory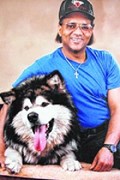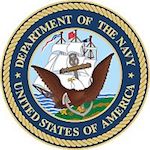 Central 1960 Frederick Douglas Carter
Feb. 25, 1940 - Dec. 24, 2017
SOUTH BEND - A man can do no better than to find his rightful place in life, And can do no worse than to not find God along the way.... Fred Carter passed away at age 77. His mother and father, Fred and Inez Carter, as well as his only sibling, his brother, Gerald Carter, had all passed away prior to his death. Fred was born February 2, 1940 in Buford, Georgia. He came to South Bend with his parents, attended Linden Elementary and Central High School, where he was a member of the Barnstormers at Central, as well as a member of the Glee Club. After graduation, he followed in the footsteps of his father and his brother and joined the U.S. Navy, where he served honorably for four years. After service in the military, he followed his brother to Roach Appleton, and worked there well over 30 years before retiring. He married Joan Holmes on April 16, 1977, and though divorced, they remained lifelong friends. For many years Fred, "Doug" as they referred to him, was passionate about his pastime, art. He took classes and spent many hours working through his thoughts as he expressed them in his artwork. Though he had no children from his marriage, he had two children of a sort, Graywolf and Silverchief, two very large, hence the breed name Giant Alaskan Malamutes. Each matched him in size, one even weighing a few pounds more. He proudly passed out pictures to the family he had taken with them. Graywolf is pictured with him above. He gave them the best of care, at times feeding them a better cut of meat than even he would have, in celebration of the special relationship he had with them. A life not very eventful by some standards, but a life lived with no intent to harm anyone, and no need to apologize for having wronged anyone. Doug was a Christian in deeds more than in words. I wonder if he mitigated mistreatment from people by discounting the possibility that anyone would have any evil intent, and therefore was respectful to just about everyone. He was also disturbed almost to puzzlement about the misfortunes of others, and the lack of concern that existed in the world around him of their plight. He tithed to a ministry, and throughout his life was mindful of his fellow man, always willing to help anyone in need of help if he thought he could offer assistance. He could be labeled even gullible by some, but that would not speak to his issue of respecting each and everyone he met. I find it hard to say that Doug was fine with believing everything he heard from just about anyone who offered him a sad story, but I think it would be true to state that he wanted to believe that no one would take advantage of his fellow man, and therefore, he ought be able to trust everyone. He had no reason to see evil, or avarice in anyone, so he didn't see it, even though he saw the result often enough in his own life. He joined St. John Missionary Baptist Church on June 12, 2016. To all who found in him an easy man to deceive, you missed an opportunity to meet the man whom some of us knew as a great friend. It was his will to be cremated, and to not have a memorial service. I don't think he would want to chose a charity or even suggest to anyone who cared to acknowledge his passing to make a donation or send a flower. He would agree, I believe, if I suggest to all who feel compelled to acknowledge the goodness he brought to their lives, to give a donation to a place you choose, make a contribution to a needy cause, take a stand for what is right, tell a truth and don't accept a lie, send a flower to a troubled widow in a nursing home, feed a hungry child, and do it without even mentioning his name. He will know a kindness was done because of a good memory of him, and be humbled by it. Fred is survived by two nephews, Gerald Carter and Kevin Carter, both of Indianapolis. He is also survived by a host of relatives from a notable union of parents, brothers who married sisters. From this union of the Smith family of Buford, Georgia (Inez and Leola), and the Carter family of Cornelia, Georgia (Fred and Floyd), a host of cousins, nieces, and nephews survive, including Floyd and Dennis Carter from the Floyd Carter family; and from the Smith family in Buford, Joyce Wiley and daughters, and Ann Founier from France, (Walter Maynard deceased).There will be a Carter family acknowledgement ceremony scheduled, given for all of the offspring from the 10 siblings of the Carter family/Cornelia, (J.T. Carter, Floyd Carter, Thomas Carter, Fred Carter, Booker Carter, Nicee Welch, Florence Ross, Kathleen Clark, and Mary Lou Carter).
Published in South Bend Tribune from Dec. 31, 2017 to Jan. 1, 2018
jmc 1 jan 2018
Click here to see Fred Douglass' last Profile entry.