In Memory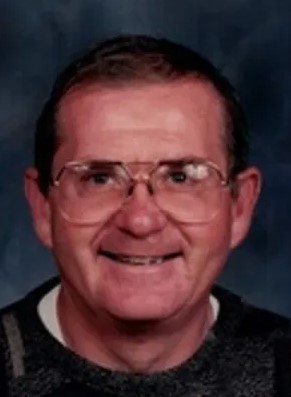 Paul V. Buehler
Paul Buehler, 82, devoted father, papa, teacher, and general work-aholic passed away on Saturday, May 13, 2023. Paul, known better as Mr. Buehler to those who knew and respected him, was born on June 29, 1940 to Elizabeth Fisher and Anton (Tony) Buehler in South Bend, Indiana.
Paul attended Madison Elementary, Central Junior and Senior High School, Bethel College where he graduated in 1965 with a BA in Elementary Education and Indiana University of South Bend where he earned a MS in Education in 1978. In 1965, he married the love of his life, Patricia Anne Paul. Paul was an extremely hard worker that never just worked "one" but a myriad of jobs at any given time. Paul Buehler taught science and art for over 30 years at Brandywine Community Schools. He was ambitious and energetic and started his own landscaping business (in addition to teaching),"Done By Me," which he ran until the effects of Parkinson's caused his involuntary retirement.
On November 6, 1965 in Our Lady of Hungary Church, he married the former Patricia Anne Paul. She died on December 24, 2019. Paul was also preceded in death by three siblings and a grandson James Regnery.
Paul was hard-working, industrious, honest, and giving. Quick to excite, easy to ignite, and an unmatched worker, he was helpful and pivotal to many, especially his valued customers, some who have been with him for many, many years. Outside of work, he had an ongoing passion for old cowboy movies; his varied assortment of cowboy boots; animals (he loved and adored his dogs and countless adopted cats); selecting the perfect shrub or tree for his customers; and his preference for burnt hotdogs, hamburgers, and cookies.
His loss will be felt by many but especially by his children, Pamela (Alex) Regnery of New Hampshire; his son, Patrick (Tammy) Buehler of Niles, Michigan; grandchildren, Gavin, Duncan, Alex, Mina, Harry, and Spencer; his loving brother-in-law and sister-in-law, John and Janet Paul, as well as his support network at Brentwood in Niles where he spent his last year of life and the healthcare workers from Caring Circle Hospice of Corewell Health.
Per Paul's wishes, no services at this time will be held. There will be a Celebration of Life this summer 2023. Zahoran Funeral Home will be assisting the family. In lieu of flowers or plants, please consider making a donation to Caring Circle Hospice of Corewell Health: the loving care and respect that all healthcare personnel offered during his last year of life was inimitable.
To leave an online condolence, please visit our website at www.zahoran.com or the Zahoran Funeral Home Facebook page.
Posted online on May 15, 2023
Published in South Bend Tribune
05/15/2023 EJS
Click here to see Paul Vern's last Profile entry.