In Memory
Stephen J. Douglas - Class Of 1964 VIEW PROFILE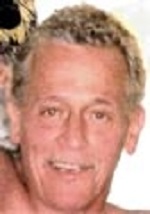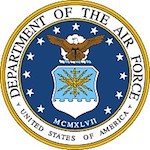 Stephen J. Douglas
Dec. 7, 1946 - Jul. 26, 2012

SOUTH BEND - Stephen J. "Hoppy" Douglas, 65, of Mountain Top, PA, passed away on Thursday, July 26, 2012, at his residence. Born in South Bend, IN, he was a son of the late Stephen L. and Helen I. Magiera Douglas
. Preceding him in death in addition to his parents was a brother, Stephen Dean Douglas. Steve graduated from the former South Bend Central High School in 1964. In 1966 he joined the Air Force, proudly serving his country. Steve was a highly decorated combat Vietnam veteran, serving as a Sergeant in the U.S. Air Force and receiving the Bronze Star, among many decorations. He worked as a surgical technician at The Elkhart General, Nesbitt, Wilkes-Barre General and Berwick Hospitals. Steve was honored by The American Red Cross for obtaining 12 gallon status over the course of 29 years.
He was a "big time" Notre Dame fan. Steve coached a girls slow-pitch softball team for 5 years, winning 3 city championships and 2 semi-state championships. He managed men's fast-pitch softball for 8 years for Elkhart General Hospital. He also enjoyed gardening, fishing, camping, reading, and he dearly loved his "kids," Casper and Patches.
On July 21, 1996, in Daytona Beach, Florida, Steve married Colleen Golla, who survives along with the following sisters and brothers, Sandy Ferro of Orlando, FL, Dean S. & wife, Barbara of Elkhart, IN, Mary Jo Winkfine, and Cathy Barkman and husband, Joe, all of Mishawaka, IN, Michael P. and wife, Patti of Elkhart, IN, Marian Hammontree and husband, Dean of South Bend, IN, and Pamela Green and husband, Rick of Granger, IN; his "kids," Casper and Patches; many nieces and nephews. Steve will be greatly missed, especially by his Angel (Colleen). Rest in peace, brother.
Funeral services were held on Monday, July 30, 2012, at the McCune Funeral Home in Mountain Top, PA. Interment followed at Albert Cemetery with the Air Force Honor Guards present.
There will be a memorial service for Steve at a later time, which will be in the paper.
South Bend Tribune on August 12, 2012

04/10/2022 DEC
Click here to see Stephen J.'s last Profile entry.