In Memory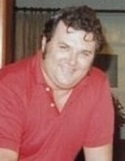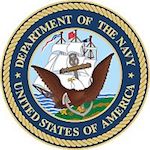 Sioux Falls, SD - Steven R. Batzel, 76, of Sioux Falls, S.D. formerly of South Bend, Ind., passed away on November 14, 2021, at Good Samaritan Society in Lennox, S. D. after a lengthy illness. No services will be held at this time.
Steve was born to Robert and Kathleen Batzel in Michigan City, Ind. On Aug. 26, 1945. Steve graduated from the former Central High School in South Bend and honorably served as a corpsman in the United States Navy. Steve retired from Environmental Services for the city of South Bend after many years of employment.
Grateful for sharing his life are his wife Linda (Marnocha) Batzel, their son Timothy, and his wife, Samantha Batzel of Sioux Falls, and their soon-to-be-born child. Steve is also survived by his sister, Peggy Hansen (Batzel), and husband Norm Hansen of Port Richey, FL., numerous nieces and nephews, other relatives, and friends. He leaves behind his beloved pets, Zeus, Athena, Lucky, and Flippy.
Steven was a member of Bendix Post 284 in South Bend, In. for many years and also a member of Sioux Falls American Legion. Steve enjoyed hunting, fishing, going to the movies, going out to dinner, the casino, and spending time with family and pets. Steve had a great sense of humor, was very kind and compassionate about animal care and rescue. He will be greatly missed.
We want to thank the following medical professionals for all of their help: Brandy, Katie, Mary Ann, Kourtney, Dana, Dee, Kiley, and many more. Also, a very special thank you to his V.A. nurse, Holly.
Memorial contributions may be made to: Pet Refuge, South Bend, Ind., or Heartland Small Animal Rescue, South Bend Ind.
For an online guestbook: www.georgeboom.com
11/21/2021 JFC
Click here to see Steve R's last Profile entry.