In Memory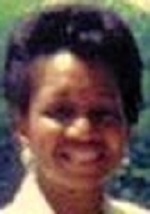 Georgia Mae Shurn
Nov. 8, 1942 - Mar. 27, 2012
BENTON HARBOR - The gentle and beautiful soul of Georgia Mae (Brown) Shurn, 69, made her transition in her home in Benton Harbor on March 27, 2012.

Georgia was born in Wynne, Ark., on Nov. 8, 1942, as the second of 11 children to J.B. and Izona Brown. She grew up in Blytheville, Ark., and Benton Harbor. She married Cleofus Shurn of South Bend, Ind., on Sept. 4, 1960. From this union she bore two sons, Anthony Lee Shurn of Hyattsville, Md., and Andre Lamar Shurn of Calumet Park, Ill. She graduated from South Bend Central High School in 1962. She worked at Children's Hospital in South Bend, and upon relocation to Benton Harbor at Benton Harbor Area Schools. She graduated from Lake Michigan College in Benton Harbor. She eventually moved to Detroit, where she graduated from Wayne State University in 1995 and worked as an accounts manager at Wayne State University Press until her retirement.

Georgia shared her blessings through her love of God, her devotion as a mother, love of family and friends, including establishing her family's annual reunion, her beautiful flower gardens, her tasty sweet potato pie, and her strong independent spirit.

Preceding her in death were her dear parents.

Surviving are her sons; two grandchildren, Andre Levae Shurn and Latasha Shurn, both of Illinois; and seven sisters, Virgie Atkinson, Emma King, Beulah Brown, Mildred Brown and Yvonne Mitchell, all of Benton Harbor, Beatrice Brown of Washington, D.C., and Patricia Beachem of Dayton, Texas. She is also survived by three brothers, Johnny Brown and Clarence Brown of Grand Rapids, and Joel Brown of Benton Harbor. We are thankful for our Momma's nurturing, caring, devotion and for showing us through her guidance and example how to make the most of God's blessings. She is loved and blessed.

Georgia's Home Going will be celebrated from 1 to 2 p.m. Monday, April 2, at Starks & Menchinger Chapel, 2650 Niles Road, St. Joseph. Friends may visit from 4 to 7 p.m. Sunday, April 1, at the funeral home.
Those wishing to share a memory of Georgia may do so online at www.starks-menchinger.com.
01/28/2022 DEC

Click here to see Georgia Mae's last Profile entry.