In Memory
Thomas Charles Behling - Class Of 1962 VIEW PROFILE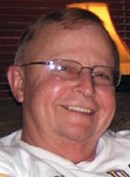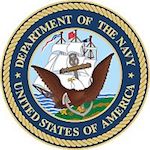 Central 1962 Thomas Behling
Sept. 15, 1944 - May 30, 2017
ELKHART - Thomas (Tom) Behling, 72, of Elkhart, Indiana, peacefully passed away May 30, 2017. A celebration of his life will be on Monday, June 5th, from 4-7 pm and on June 6th from 10-11 am at Walley-Mills-Zimmerman Funeral Home, 700 East Jackson Boulevard, Elkhart. Funeral Services will follow at 11:00 am. Pastor Robert G. Schallhorn Jr. of Trinity Lutheran Church will solemnize. Interment will follow at Chapel Hill Memorial Gardens in Osceola. In lieu of flowers, donations may be made to the American Lung Association or Center for Hospice Care in memory of Tom.
"It is the secret of the world that all things subsist and do not die, but only retire a little from sight and afterward return again."
Tom was born on September 15, 1944, to Raymond E. Behling Sr. and Dorothy A. (Mossman) Behling. Tom was a brother, athlete, friend and sailor. He was a hard-nosed wrestler at South Bend Central High School which served him well when he enlisted in the US Navy where he proudly served until 1972 after graduating from Indiana University South Bend. On August 23, 1969, he married the love of his life and mother of his beloved boys. Tom worked for Alpha Systems for 27 years prior to his retirement.
Throughout his life, Tom was well-known for his ornery sense of humor, fun-loving nature, stubbornness, and love for his family. Given the season, Tom could be found cheering on Jimtown and Notre Dame football, watching Matt and Chris wrestle, smiling with pride as he watched Todd perform in the theater, playing with his grandkids, or refereeing a wrestling meet, deer hunting, fishing, camping, swimming, hanging out by the pool, cooking out, spending time with family and loving his grandkids. Tom's influence on his family is notable. To be surrounded in death by those who loved us in life is all we can hope. Tom will be greatly missed and forever loved.
Tom is survived by his wife, Susan J. (Weaver) Behling of 47 years of Elkhart, his three sons, Christopher S. Behling (Brianna) of South Bend, Matthew C. Behling (Jill) of Culver, and Todd A. Behling-Thomas (Joseph) of South Bend, his three grandchildren: Haley, Braddock (Matthew), and Kellan (Christopher), and his brother, Raymond E. Behling Jr. (Judy) of South Bend, as well as his nieces and nephews. Tom was preceded in death by his parents, Raymond E. Behling Sr. and Dorothy A. Behling.
Published in South Bend Tribune on June 2, 2017
- See more at: http://www.legacy.com/obituaries/southbendtribune/obituary.aspx?n=thomas-behling&pid=185684472&fhid=8877&eid=sp_ommatch#sthash.ZMYrOyn2.dpuf
jmc 4jun2017
Click here to see Thomas Charles' last Profile entry.