In Memory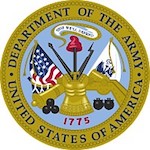 CHARLES M. CHEERS
Sept. 30, 1937 - Sept. 2, 2011
SOUTH BEND - Charles M. Cheers, 73, of South Bend, Indiana, passed away on Friday, September 2, 2011, at 8:30 a.m. He was born September 30, 1937, in Hickman, Kentucky, to Willie L. Mayes and Sidney Cheers. He stayed with his grandparents, Lee and Frances Mayes, until he was eight years old. While living with his grandparents, he attended Phillips Grade School. At eight years old he came to South Bend and lived with his mother and step-father, Thomas Blackwell.
He attended Linden Grade School. While in grade school at Linden, he began taking music lessons at Artis Studio on South Michigan Street in South Bend, Indiana. He graduated from Central High School and soon became minister of music for Canaan Baptist Church in Elkhart, Indiana.
After a short period of time there, he enlisted in the United States Army. When he was honorably discharged from the Army, he returned to South Bend and again became minister of music for Canaan Baptist Church for a period of time.
Later, he moved to Los Angeles, California. While there he was minister of music for Greater Olivet Baptist Church. He remained there until 1986. When he moved to Phoenix, Arizona, he attended Arizona State College and became minister of music for a church there. Upon graduating from Arizona State with a degree in Sociology, he moved back to South Bend where he lived with his parents and resumed his position as minister of music for Canaan Baptist Church. He remained there until his health no longer allowed him to continue. Charles played piano and organ.
He leaves to cherish his memory his mother, Willie L. Blackwell; three brothers, Wendell M. (Natatia) Blackwell, Rodney L. (Alexis) Blackwell and Lawrence Cheers of Maywood, Illinois; one aunt, Mrs. Elizabeth Cheers of Chicago, Illinois; four nieces, seven nephews and three great-nieces; and a host of first, second and third cousins. Charles will be sadly missed by those who really knew and loved him. Special friends: Mrs. Ula Young, Mr. & Mrs. Curtis Brown, Mrs. Geneva Vinson of Elkhart, Indiana, Carol Parrish of Los Angeles, California, and Danzell Army of Monroe, Louisiana.
Services for Charles M. Cheers will be held on Friday, September 9, 2011, in Canaan Baptist Church, 933 Fieldhouse Avenue, Elkhart, Indiana. Visitation will begin at 11:00 a.m. and then services at 12:00 noon. Visit www.clarkoneal.com to sign his guestbook. Clark-O'Neal Funeral Home Inc. has been entrusted with arrangements.
Published by South Bend Tribune on Sep. 8, 2011.
01/11/2023 EJS
Click here to see Charles' last Profile entry.