In Memory
Calvin Carter - Class Of 1957 VIEW PROFILE
Information from Sally Gnott 10/07/2018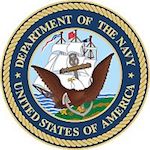 Calvin Carter
Aug. 1, 1939 - Feb. 18, 1982

Calvin Carter, 42, of 712 Huey, died unexpectedly at 2 a.m. Thursday at home. He was an air conditioning technician with Trane Air Conditioning and Heating Co.
Born on Aug. 1, 1939, in Buford, Ga., he had lived here since 1942. On April 11, 1964, in South Bend, he married Myra A. Robinson. She survives with a daughter, Miss Annice Renee Carter at home; two sons, Calvin J. and Kevin Allen, both at home; two brothers, Dr. Dennis L. Carter of South Bend and Floyd Carter Jr. of Indianapolis; and his parents, Floyd and Leola Carter of South Bend.

Services will be at 1 p.m. Tuesday at Pilgrim Baptist Church. Rev. Charles G. Rowlett, pastor, will officiate, along with Rev. George Stewart, pastor of the First A.M.E. Zion Church. Burial will be in Highland Cemetery. Friends may call from 2 to 4 and 7 to 9 p.m. Monday in Clark's Funeral Chapel. He was a member of Pilgrim Baptist Church, a 1957 graduate of the former Central High School, secretary of the "Dr. of Jazz C.B. Club" and a U.S. Navy veteran.
South Bend, Friday, February 19, 1982 page 21
03/25/2022 DEC
Click here to see Calvin's last Profile entry.