In Memory
Dennis Raymond Maciejewski - Class Of 1954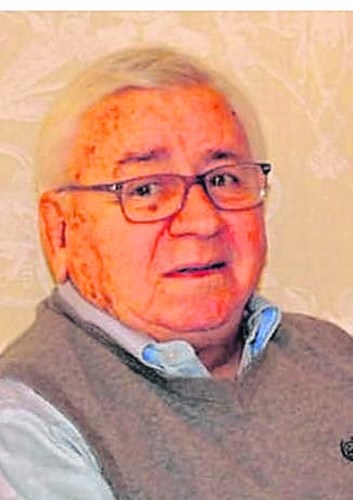 Dennis R. Maciejewski
Oct. 8, 1936 - Dec. 31, 2020
SOUTH BEND, IN -
Dennis R. Maciejewski, 84, passed away on Thursday, December 31, 2020.

Dennis was born October 8, 1936 in South Bend, to Joseph and Regina (Dabrowiak) Maciejewski both of whom preceded him in death.

He was also preceded in death by his eldest son, Daniel (Beth Cody) Maciejewski and his loving wife, Jeannette.

He is survived by his children, Susan (Randy) Nowacki, Tina (Kurt) Barhydt, and Thomas (Sherry) Maciejewski; his grandchildren, Tony (Addie) Maciejewski and Dennis (Jenna) Nowacki; great-grandchildren, Benjamin and Emerson Nowacki; sister, Joan (Jack, deceased) Weil; his brother, Robert (Linda) Maciejewski; and special friends, Pat (Chuck) (Deceased) Geitz, Curt Aschenbrenner, and Janice Swindle.

Dennis was a member of Michiana Craftsman Club, where he was the editor, and board member. He enjoyed golf, photography, and weight-lifting. He was also an avid Notre Dame and Chicago Bears fan. Dennis also enjoyed a loving relationship with his wife Jeannette until her passing in 2018.

ST. JOSEPH FUNERAL HOME, 824 S. Mayflower Rd. is assisting the family.


01/06/2021 JFC