In Memory
Donald M Snyder - Class Of 1947
sing.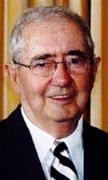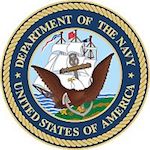 Don was a 1947 graduate of Central High School, a graduate of DeForest Radio & Television Engineering, and the Electrical Apprenticeship at Studebakers.
He proudly served his country in the United States Navy during WWII from 1944-1946.
Military honors and burial will follow at Southlawn Cemetery. Online condolences to the family may be sent to www.palmerfuneralhomes.com Donations may be made to: Shriners Hospital for Children -- Chicago 2211 North Oak Park Avenue, Chicago IL 60707-3392 1-773-622-5400 Visitation at the Grace United Methodist Church from 10:00 AM to 11:00 AM on December 11, 2018.
Online condolences to the family may be sent to www.palmerfuneralhomes.com Donations may be made to: Shriners Hospital for Children -- Chicago 2211 North Oak Park Avenue, Chicago IL 60707-3392 1-773-622-5400 Visitation at the Grace United Methodist Church from 10:00 AM to 11:00 AM on December
12/09/2018 JFC