In Memory
Frederick George Kagel - Class Of 1941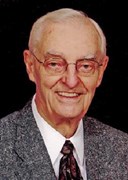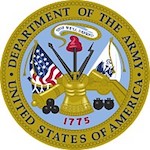 Frederick George Kagel

May 8, 1923 - Oct. 28, 2018

SOUTH BEND, IN - Fred Kagel, 95, of South Bend, IN, passed away peacefully in the early morning hours of Sunday, October 28, 2018 surrounded by family and friends. Born May 8, 1923 to Fred and Rose (Steinkohl) Kagel, Fred was a lifelong resident of South Bend. Before entering the workforce, he attended Central High. At the age of 18, he was drafted into the U.S. Army and proudly served stateside and overseas as a chaplain's assistant during WWII.

He was a very gifted florist and fearless businessman. Most people will remember him as the owner of Kagel's Flower & Gift Shop on North Michigan across from Memorial Hospital for 54 years until he retired. Not content in his retirement, he opened up a religious goods shop behind his flower shop -- affectionately called the Back House.

Fred's deep faith in God and desire to help others was central to his life. He was a member of the Third Order Franciscans dedicated to following in the ways of Saint Francis in prayer and action. He loved animals, carrying birdseed in buckets in his van and taking in stray animals. His compassion and concern for the poor and the marginalized led him to his work as a volunteer with Dismas House, AIDS Ministries, and Hospice House.

He was a truly creative person. For many years at home, he continued to create sculptures and paintings, which he loved to give away. Blessed with the gift of storytelling, Fred could captivate a room with his enormous sense of humor, leaving his audience in stitches.

He delighted in making people feel valued and loved, but his true source of joy was in his love for his family and friends. He cherished his beloved wife, Katherine Kuzmich of 56 years, who survives him along with their children, Margaret (Joel) Snyder and Tom (Mary K.) Kagel; their grandchildren, Abigail Kagel, Callahan Kagel, Jacob Snyder, and Lucas Snyder, as well as many nieces and nephews. While he had many, many friendships, none were more special than his friendships with Bob Aldridge and Sr. Emmanual Bagoe. Preceding him in death were his three sisters, Theresa (Francis) Giel, Mildred (Walter) Brothers, and Marie (John) Steinhofer.

Fred's family will receive friends from 3:00-8:00p.m. on Thursday, November 1, 2018 at Palmer Funeral Home-Hickey Chapel, 17131 Cleveland Road, South Bend. A Rosary will be prayed at 4:00p.m. with a Vigil Prayer Service beginning at 7:30p.m. Additional visitation will be held from 10:00-11:00a.m. on Friday at the church prior to services.

Mass of Christian Burial celebrating Fred's life will take place at 11:00a.m. on Friday, November 2, 2018 at Christ the King Catholic Church, 52473 State Road 933, South Bend. His brother-in-law, Monsignor John M. Kuzmich will be the celebrant. Graveside services and burial with Military Honors will follow at Highland Cemetery in South Bend.

Memorial contributions in Fred's name may be made to Catholic Charities, 1817 Miami Street, South Bend, IN 46613, and the Center for Hospice Care, 501 Comfort Place, Mishawaka, IN 46545.

Online condolences may be left for the Kagel family at www.palmerfuneralhomes.com.