In Memory
Harold Palmer - Class Of 1952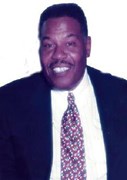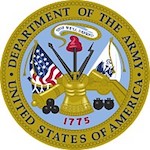 Harold Palmer

August 15, 1934 - Sept. 23, 2018

SOUTH BEND, IN - Harold Palmer, 84, of South Bend, IN passed away at home surrounded by his family on Sunday, September 23.

He was born on August 15, 1934 in Indianola, MS to Georgia Palmer and Levi Fuller (both deceased). He was also preceded in death by a sister, Irene Sauls.

On August 27, 1966 he married Mary Jennings; they raised their family in South Bend. He enjoyed fishing, playing cards, and meeting his buddies for breakfast every day. Harold graduated from Central High School and served in the U.S. Army. He was Honorably Discharged in June. He worked for Clark Equipment for many years and retired from the South Bend Housing Authority in 1999.

Harold is survived by his wife of 52 years, Mary along with sons, Kenny (Lillian), Larry, Harold Jr. (Amy), Jon (Marisa) and Wayne; and daughters, Denise Palmer, Cathy Diggins (Brian), and Darlene Minnis. He had 15 grandchildren and a few great-grandchildren; sisters-in-law, Faye Gadson, Elnora Chism, and Brenda Williams; and brother-in-law, Spencer Jennings.

Visitation is Saturday, September 29 at 10am with services following at 11am. The host church is Greater St. John Missionary Baptist Church, 101 N. Adams Street, South Bend, IN. Arrangements by Cobb Funeral Home.