In Memory
David Roneld Szymczak - Class Of 1954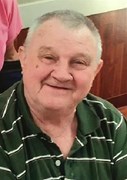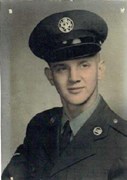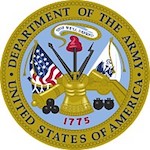 David R. Szymczak

August 10, 1936 - Sept. 9, 2018

WESTFIELD, IN - David R. Szymczak, 82, of Westfield, formerly of Culver, passed away on September 9, 2018 in Culver.

David was born in South Bend, Indiana, to Joseph and Henrietta (Opaczewaki) Szymczak. He grew up in South Bend, Indiana, and graduated from South Bend Central High School in 1954. David married Patricia Singletary in 1961 and lived in South Bend until 1981, when he moved his family to Culver, Indiana. He and Patricia later moved to Rochester and then to Westfield, Indiana.

David is survived by his wife, Patricia; daughter, Elaine (Vernon) Peterson; son, David J. (Tamara) Szymczak; 3 grandchildren, Nicholas, Cody, and Rachel; and 2 great-grandchildren, Carson and Colton. He is also survived by two brothers, John (Susie) and Melvin (Mel). He was preceded in death by his parents and brother, Gerald "Jerry" (Barbara).

A gathering of friends will be held at the Odom Funeral Home, Culver, on Saturday, October 6, 2018 from 1:00 - 3:00 pm. Burial will follow at Burr Oak Cemetery.

Memorials may be given in David's memory to Riley Hospital For Children.

The Odom Funeral Home, Culver, is honored to be caring for the family.