In Memory
Elizabeth Rodino (Marroni) - Class Of 1953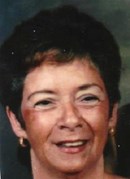 Central 1953 Elizabeth (Rodino) Marroni
July 15, 1935 - Dec. 29, 2017
SOUTH BEND - Elizabeth (Betty) Marroni passed away peacefully on December 29, 2017, in Memorial Hospital, with a cardiac arrest and complications of diabetes. She was surrounded by her loving family. Betty was born on July 15, 1935, in South Bend, to Mary (Tirotta) and Louis Rodino. She was the ninth of ten children. Parents are both deceased. She was also preceded in death by sisters, Julia Kambol, Catherine (Agostino) Palatin, Lena Perry, Rose Rodino, and Theresa Manijak; and brothers, Frank Rodino and Rocco Rodino. Also preceding her in death was a nephew, Joe Kambol; a niece, Mary Kambol; and her son-in-law, Donny Pierson. She is survived by her husband of 60 years, John, who took constant care of her during her illness; her children, Barb Marroni-Pierson (South Bend), John Marroni, Jr. (South Bend), and Dan Marroni (Los Angeles, CA); her grandchildren, Alida (Alan) Goffinski, Celeste Marroni, Kyle Pierson, Nicholas Pierson, and Mario Marroni; and a new great-grandchild, Malcah Marroni. She cherished all the love that her grandchildren gave her. Also surviving is her sister, Josephine Brekrus (South Bend); a brother, Louis Rodino (Lakeville); sisters-in-law, Rose Ann (Ken) Edstrom (Granger) and Helen Counts (FL); a brother-in-law, Bert Marroni (Lakeville), and many cousins, nieces and nephews.
She lived in South Bend her entire life, graduating from Central High School and the Holy Cross School of Nursing, where she received a degree as a registered nurse. She enjoyed going to both of the reunions to see her friends, and she was a member of the Holy Cross Nurses Alumni. In her early days, she was quite involved in her children's school activities, being a room mother for all of them. She loved watching all of their sporting events. She was always involved in her church, St. Jude's, where she was a member for 54 years, holding many volunteer positions. She headed the remodel of the convent to receive a new parish nun. Sister Rita became a special friend to her. She was a member of the Rosary Sodality and held the presidency at one time. She volunteered as a volleyball and softball coach at St. Jude School, along with her friend Wilma, and they later coached at St. Mary's College. She was a housewife for many years, keeping us all in line. In 1980, she became a partner with her husband and daughter in the Music and Game business, Marroni, Inc. She loved being around people and made many, many friends. She worked hard visiting our accounts. Betty enjoyed bowling at the German Club with her neighborhood friends and later bowled with her church friends. Trying a less strenuous sport, she played darts in our leagues. Her most favorite thing in life was to have friends and family around. She and John enjoyed hosting weekly Sunday afternoon potluck pool parties at Mama Marroni's Country Club, where family and friends gathered to swim and play volleyball. The holidays and family reunions were very special to Betty. She loved having her extended family gather and enjoy eachothers' company.
Her grandchildren were so special to her and she loved them more than they will ever know. Her many health issues could have taken her years ago, but her will to live was fueled by her love for her family. She was such a fighter, never complaining about all the finger pricks and insulin shots. Accepting the need for full time oxygen was difficult for her, but she pushed on. She was a go-getter, always on the move. Later, she had to accept the help of caregivers. Many thanks to Candi, Linda, and Ariana for their help.
Betty and John loved visiting her best friends Joan and Van, in Scottsdale, AZ. She loved the sun and hot weather and would have liked to move, but would never leave the area because South Bend is where her family is. Another thing she enjoyed was gardening and roses. She took pride in her veggie garden. At one time, she had around 100 rose bushes that she and the entire family (we were forced) had to care for and entered them in competition. One of her roses won Queen of the Show Award. Her latest passion was going to the casino. She and her friend Kathy put a lot of miles on, traveling to the casino weekly. She enjoyed casino bus trips and would go anytime someone would go with her.
Betty will be missed by many. She was a wonderful wife, mother, Nana, sister, and aunt. A very special lady, always making you a friend as soon as you met. She touched many people in different ways. If she was around, it was always a good time. She was a loving, compassionate, and giving person and would do whatever she could for someone in need. She was the backbone to our family and guided us to be the best we could be. We will all miss her touch, her laugh, and her words of wisdom. Her life on earth has finished, but her memory will help guide us all in the right direction. We will all cherish the good memories, which will help us through. May she enjoy the beauty of Heaven and the love of God. Mom, you were the BEST, and will ALWAYS be in our hearts.
The family will receive friends and family on Wednesday, January 3rd from 2-4 PM and 6-8 PM, with the Rosary recited at 4 PM, at Hanley and Sons Funeral Home "Southwest Chapel" located at State Road 23/West Ireland Road, South Bend. A Mass of Christian Burial will be celebrated at 10:00 AM, Thursday, January 4th at St. Jude's Catholic Church, 19704 Johnson Road, South Bend, with FR. John Delaney officiating. Burial will be in Highland Cemetery, South Bend.
Donations in memory of Betty may be made to the St. Jude Catholic Church Building Fund.
The HANLEY and Sons Funeral Home handled arrangements and extends its deepest sympathy and heartfelt prayers to the Marroni family.
Condolences may be expressed online through our website: www.hanleyandsonsfuneralhomes.com.
Published in South Bend Tribune on Jan. 2, 2018
jmc 2 jan 2018