In Memory
Robert Earl Kuhny - Class Of 1951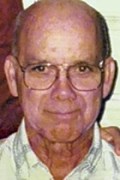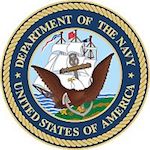 Robert Earl Kuhny

Jan. 6, 1933 - Sept. 12, 2018

SOUTH BEND, IN - Robert Earl Kuhny, 85, of Bonita Springs, FL passed away on September 12, 2018. He was born in South Bend, Indiana on January 6, 1933 to Earl and Virginia (Youngquist) Kuhny.

Robert graduated from South Bend Central High School in 1951 and from Ball State University in 1955. He was a student athlete in high school and college, playing basketball and baseball. After college, he served in the United States Navy at Guantanamo Bay, Cuba. After military service, he began a career with the Travelers Insurance Company, first as a field manager and then as an independent agent.

In 1979, he moved to Southwest Florida where he started teaching for the Lee County School Board at Riverdale High School. At Riverdale High, he taught business and proudly coached softball for many years. Upon retirement from Lee County Schools, he enjoyed employment at the Naples Philharmonic.

Robert is survived by his sister, Joan (Kuhny) Brooks; his sons, John (Sarah) Kuhny and Tom (Emily) Kuhny; two daughters, Jayne (Tom) Klinker and Nancy (Doug) Sakaguchi; three cherished granddaughters, Natalie Kuhny, Brooke Klinker, and Alexandra Sakaguchi; and many nieces, nephews, and special friends.

He loved the holidays, his pets (Mr. Cat and Colbie), family gatherings, summers at Clear Lake, Indiana, dancing and music, watching sports (especially ND football), ice cream, sweets, the perfect hamburger, fishing, and a good laugh.

The family would like to thank the staff at American House Bonita Springs for taking care of him and treating him like family. The family also thanks everyone at Hope Hospice for their amazing care, support, and kindness in his final days.

The family plans a private service at a future date. Charitable donations can be made to the following in his name: Joanne's House at Hope Hospice of Bonita Springs or Humane Society Naples.