In Memory
Marvin H Ingram - Class Of 1959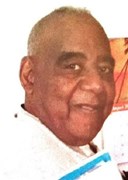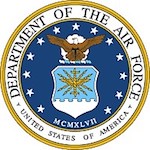 Jul. 23, 1939 - Oct. 23, 2017
SOUTH BEND - Marvin Ingram was born July 23, 1939 in Coffee Springs, Alabama and was raised in South Bend, IN.
He departed this life on Monday, October 23 at St. Joseph Regional Medical Center. He was 78 years old.
A 1959 graduate of Central High School, Marvin enlisted in United States Air Force January 5, 1961 and was honorably discharged in June 1, 1982 as a Staff Sgt. Marvin was a born again Christian and practiced his religion faithfully. To those who knew Marvin, he was a wonderful mentor and a man of his word. He would remind his family, friends, and even strangers to be a good Christian and to get your education in order to be successful in life.
He is survived by three siblings, John Ingram of South Bend, Hubert H. Ingram of Cassopolis, MI and Joyce (Michael) Pearson of Detroit, MI along with a host of nieces, nephews, cousins and friends.
The funeral service is 12:00 noon Saturday, October 28 at Cobb Funeral Home, 3525 S. Michigan St. with visitation one hour before the service at the funeral home.
Messages of condolence may be placed at www.cobbfuneralhomes.com
Published in South Bend Tribune on Oct. 26, 2017
jmc 25 oct 2017