In Memory
Gary Smith - Class Of 1959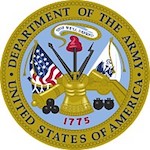 Jan. 20, 1941 - Sept. 24, 2017

NILES, MI - J. Gary Smith, 76, residing in Niles, Michigan, passed away peacefully at 11:20 am on Sunday, September 24, 2017 at his residence. He was born on January 20, 1941 in Columbus, Ohio to the late John W and Geraldine B (Bare) Smith.

In addition to his loving wife Christine (Emmert) Smith, Gary is survived by his two children, Jennifer L Smith of Martinsville, Indiana and Chad M Smith (Pamela) of Granger, Indiana. Gary is also survived by his brother Jay L. Smith (Jean) of Groesbeck, Texas, grandson Dustin Smith and step-grandchildren Nathaniel Stephenson and Helen Stephenson.

Gary was the owner of Timberwood Homes. He was a lifelong resident of Michiana, graduating from South Bend Central High School, class of 1959. He attended Indiana University and was a member of Chi Phi fraternity. He proudly served in the U.S. Army. Gary was active in Boy Scouts, both as a youth and a parent. He was a member and officer in the Hoosier A Ford Club, and proudly drove his restored 1928 Ford pickup in many area parades. Friends enjoyed his homemade lattice-top blueberry pies.

Memorial services for Gary will be held at 11:00am on Friday, September 29, 2017 at Palmer Funeral Home--Hickey Chapel, 17131 Cleveland Road, South Bend, IN. Friends may gather with the family for visitation on Thursday, September 28th from 4:00-7:00pm at the funeral home, as well as from 10:00-11:00am on Friday, September 29th prior to the service at the funeral home.

Memorial donations may be made in honor of Gary to Heartland Hospice 8075 Creekside Drive, #120 Portage, MI 49024-5390. Online condolences may be left for the Smith family at www.palmerfuneralhomes.com.