In Memory
Mitchell L Johnson - Class Of 1965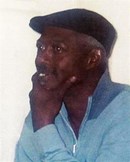 Central 1965 Mitchell L Johnson
Aug. 05, 1947 - May 31, 2017
VALPARAISO - Mr. Mitchell Johnson transitioned peacefully in his sleep on Wednesday, May 31, 2017 at Valparaiso Rehabilitation Center in Valparaiso, IN. Mitchell was born in South Bend, IN, on August 5, 1947 to Roscoe Diggs and Zeda Johnson, who both preceded him in death. Survivors left to cherish and mourn his memory include his son Anthony Eskew of Bloomington, MN; daughter, Michelle Eskew of Indianapolis, IN; grandchildren, Anthony Eskew, Jr., and Mariah Eskew of Savage; Anthony Fryerson, Jr., Noreisha McIntee, and Tyrre Eskew, all of Gary, IN; brothers, Eric Johnson of Gary; Joseph Johnson of South Bend; sisters, Linda Ezekwe of Tulsa, OK; Vernice Johnson-Marcum of Elkhart, IN, and Wanda Irby of Tulsa, OK; along with a host of nieces, nephews, and friends; and high school sweetheart, friend and confidant, Patricia Austin. In addition to his parents, Mitchell was preceded in death by grandson, Norman Eskew-McIntee; brother, Derek Johnson; sister, Myra (Susie) Johnson.
Mitchell accepted Christ at a very early age at Greater St. John Missionary Baptist Church under the leadership of the late Pastor Bernard L. White, Sr. Mitchell relocated to Gary in 1971, and later re-dedicated his life to Christ under the leadership of the late Bishop Marvin Eskew. Mitchell completed his formal education through the South Bend Community School Corporation, Linden Elementary School, and South Bend Central High School.
Funeral services for Mitchell will be held at 11:00am on Saturday, June 10, 2017 at Palmer Funeral Home-West Chapel, 2702 Lincolnway West, South Bend, IN. Rev. Marvin Bingham will officiate. Graveside services and burial will follow at Southlawn Cemetery. The family will receive friends from 10:00-11:00am on Saturday at the funeral home, prior to the services.
Online condolences may be left for the Johnson family at www.palmerfuneralhomes.com
Published in South Bend Tribune on June 10, 2017
- See more at: http://www.legacy.com/obituaries/southbendtribune/obituary.aspx?n=mitchell-l-johnson&pid=185763542&fhid=11974&eid=sp_ommatch#sthash.L6EYPciN.dpuf
jmc 10jun2017