In Memory
Nicolina Ruli (Lacopo) - Class Of 1968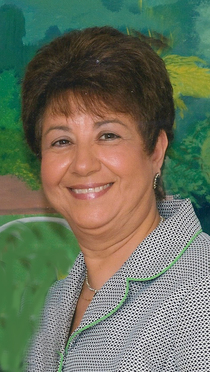 Nicolina "Nickey" Rulli Lacopo, 65, residing in South Bend, passed away quietly and peacefullyat 4:00 a.m. Saturday, June 7, 2014, following a three year illness.
She was born December 2, 1948 Gerace, Reggio Calabria, Italy, a daughter of Rosario & Tita (Pedulla) Rulli, and came to this area in 1960 from Italy. On June 18, 1970 in South Bend, she was united in marriage to the love of her life, Giuseppe "Joe" Lacopo. They enjoyed 38 wonderful years of marriage until his passing on June 25, 2008.
Nickey is survived by her daughter and son-in-law, Lori & Bryan Newport of South Bend, IN; her son and daughter-in-law, Joseph M. & Lisa Lacopo, of South Bend, IN; five grandchildren, Joseph & Scott Newport, Mia Lacopo, and twins Michael & Madeline Lacopo, her sister, Rosa (Tony) Hanslits of Indianapolis, IN and several nieces and nephews.
Nickey was a member of St. Joseph Catholic Church in Mishawaka. She was employed as Assistant Manager at Notre Dame Federal Credit Union for 21 years, retiring in August of 2011. She enjoyed the outdoors and gardening, and spending time with her family, especially her grandchildren, and loved her boxer Bruno.
Mass of Christian Burial will be celebrated at 10:00 a.m. Friday, June 13, at St. Joseph Catholic Church, Mishawaka. Graveside services and burial will follow at Southlawn Cemetery, South Bend. The family will receive friends from 3:00 - 8:00 p.m. Thursday, June 12, at the Palmer Funeral Home-Guisinger Chapel, 3718 South Michigan Street, South Bend.
01/07/2021 JFC