In Memory
Cynthia Lynn Molenda - Class Of 1968 VIEW PROFILE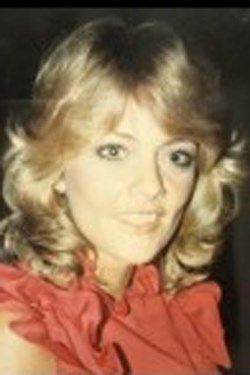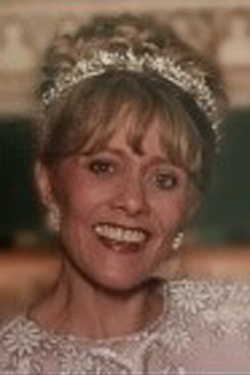 Information from Patricia Molenda Marin 12/18/2020 JFC
Sad news - After a very long and difficult battle with COPD, my sister, Cynthia Molenda, SBC class of '68 died at 2:17 am today in Fort Wayne, Indiana. For those of you at the 50th reunion of your class, it would have been difficult not to notice her condition and of how difficult it was for her to show up, but she was absolutely adamant that she was going to be there. Her very supportive husband made it happen...oxygen tanks, a professional care giver, wheelchair and all. It was one of the last times she ever got to go anywhere other than a hospital or doctor's office. So thankful she is finally at peace and out of pain.
---
Cynthia L. Molenda
June 22, 1950 - Dec. 18, 2020
FORT WAYNE, IN - Cynthia L. Molenda DDS, 70, of Fort Wayne, Indiana passed away at 2:21 a.m. Friday morning, December 18, 2020, with her husband holding her hand at Lutheran Hospital in Fort Wayne, Indiana.

She was born on June 22, 1950, in South Bend, Indiana to the late Edward J. Molenda DDS and the late Bessie (Anton) Molenda.

Cynthia met David Matthews as a classmate in dental school. Years later…their paths crossed and they were united in marriage on April 4, 2005 in South Bend, Indiana at the Sanctuary at Holy Cross Chapel. The union was held at this location to allow for her father to attend the ceremony.

Cynthia was a member of the Isaac Knapp District Dental Society; Indiana Dental Association; and the American Dental Association. She graduated from South Bend Central High School in 1968. Following her graduation, she enrolled at the Indiana University in Bloomington and graduated with a Bachelor of Fine Arts. She then enrolled at the Indiana University School of Dentistry, graduating in 1979. While at IU, she was a member of the Theta Chapter of Delta Gamma Sorority.

Dr. Molenda maintained a dental practice for 20+ years in Carmel, Indiana.

She was a gifted, talented, energetic lady with a kind heart. She was an excellent artist who could take a blank piece of paper and make magic appear. She was a strong and determined lady.

Survivors include her husband, Dr. David Matthews of Fort Wayne, Indiana; adopted daughter, Bess Anton Molenda II of Fort Wayne, Indiana; two sisters, Patricia (Alfredo) Marin of Indianapolis, Indiana and Katherine (Mark) Hale of Redmond, Washington; nephew, Alexander (Allison) Bantz; nieces, Amanda (Dr. Staush) Cass and Lauren (Michael) Tava; great-nephews, Jack, Charlie, and Luke Bantz; and great-nieces, Emory Cass and Valentina Tava,

Private family services were held at St. Andrew's Greek Orthodox Church in South Bend with Father Andrew Walsh officiating. Following the funeral service, burial was held at Riverview Cemetery in South Bend next to her parents.

Preferred memorials may be made to the American Lung Association, ASPCA, or Autism Speaks. Checks may be made payable to the organization and sent directly to the Zwick & Jahn office, 520 N. 2nd. St., Decatur, Indiana 46733.

Special thanks to Dr. Subhash Reddy for his compassionate care and the care of the home health aides Deborah Stewart, Jeanne Bixby, Linda Meske, and Cathy Ruiz, during her years of struggle with COPD and a brain tumor.

Arrangements by Zwick & Jahn Funeral Home in Decatur, Indiana.
12/27/2020 JFC

Click here to see Cynthia Lynn's last Profile entry.