In Memory
Ervin Frederick Purucker - Class Of 1943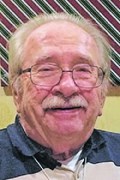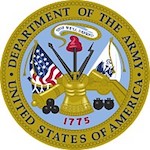 Central 1943 Ervin Frederick Purucker
Feb. 12, 1925 - Feb. 6, 2017
SOUTH BEND - Ervin Frederick Purucker passed away peacefully in Indianapolis, Indiana on February 6, 2017.
Erv was born on February 12, 1925, in South Bend, Indiana, to Bertha (Armbruster) Purucker and Ervin Frederick Purucker, where he enjoyed living until retiring to Lake Placid, Florida, with his wife Doris. Before Erv's birth, his mother and 2 ½ year old sister suffered the incredible loss of their husband and father's death. Never remarrying, Erv's mother raised these two small children in a different time and era, an era which shaped who Erv was the rest of his life. Erv was known as a gentleman by family and business associates alike because he was always quick to listen, slow to speak and slow to anger.
After honorably serving our country in the Army, Erv attended the University of Notre Dame on the GI Bill where he graduated with a degree in Architecture. Prior to his graduation from Notre Dame, he worked as draftsman at Bendix Automotive Company and Cole and Associates where he would supplement his income playing cribbage over the lunch hour and after work. Shortly after graduation he went to work with an architecture firm started by Joseph L. Mathews in South Bend. He soon became a partner in the firm named Mathews, Purucker & Associates which would later become Mathews- Purucker-Anella Inc., and ultimately MPA Architects.
Erv married Doris Taylor and they raised four children together. Vacationing every year as a family on spring break at the beach and camping and giving the family of six incredible opportunities was the way he led by example. A home where family and church were important, getting one's work done was an expectation and respect was honored were all characteristics taught not only by the example of Erv and Doris but qualities instilled in everyday life in their home.
Throughout his life, Erv was able to leave a visible mark on the community like few others have had the honor of doing. A few of the projects in the South Bend area Erv and his partners Joe Mathews and Steve Anella were intimately involved with include: Leighton Gallery at Copshaholm, Teamsters Headquarters Building; Temple Beth-El; Restoration of the St. Joe County Court House; multiple Indiana State Police Posts; The Inn at St. Mary's; numerous Schools in the South Bend, Mishawaka, Culver, Argus, New Prairie School Districts; WNDU Studios; several Teachers Credit Union Branches as well as the Downtown Corporate Headquarters; North Shore Woods Complex; The Leighton Center for Senior Health at Memorial Hospital; the original Crowe Chizek office building; and the Community Building at Howard Park.
Erv worshiped at Zion United Church of Christ, South Bend, where he was baptized, confirmed, married and his life will be honored at a service later this spring. He was an active member of the church serving in numerous lay leadership capacities throughout his life including Chair of the Board of Deacons, Chair of the Finance Committee and Chair of a Pastor Search Committee. He sang in the choir, enjoyed the camaraderie of Fellowship Hall and the annual church picnic.
Erv was also active in the South Bend community serving for years on the St Joe County Board of Zoning Appeals, many as Chair. Erv became a 32nd Degree Mason in April of 1959 and was an active member of the Valley of South Bend Ancient Accepted Scottish Rite until he left South Bend. Erv was a leader in The Indiana Chapter of The American Institute of Architects serving as its President and Chair of the Scholarship Foundation. He was an active volunteer at the Center for History in South Bend. He enjoyed playing the trombone throughout High School as a member of the South Bend Central Marching Band, continued playing in the Central Alumni Band years later and had just started showing off his skills again to the residents of his assisted living home over the last couple of years. One of the things Erv truly enjoyed the most later in life was his partnership with Doris in Purucker's Antiques. This business gave him the opportunity to use the lifelong lessons learned growing up with his older sister and Mother through the Great Depression of 1929 which didn't end until 1939 when Erv was 14 years old. These lessons included the lessons of thrift, buying low and selling high, hard work, fixing something broken, and proving one man's junk can truly be another's treasure.
Erv moved to Indianapolis to be near family shortly after he was preceded in death by his wife Doris in 2009. Prior to living in Indianapolis, Erv and Doris were residents of Lake Placid, Florida.
Erv was blessed to complete his journey through the dementia spectrum without becoming filled with fear, hate or violence. He was a gentleman, caring for others' needs and giving of himself like he had done all his life, to the very end of his life. He was blessed to spend the last years of his life surrounded by kind, loving and faithful caregivers in the Pavilion at Marquette Manor and the Memory Unit at The Forum at the Crossing. Erv was very blessed to be under the watchful eye of a very special, loving care giver from Senior Home Companion who made his life richer, fuller and easier these last three years. The blessing of visiting nurses and consultants from Alliance Care Advisors helped Erv make his transition from Florida to Indianapolis, make sure he was in the best of care while in Indianapolis and gave his family the comfort of knowing his care was the best possible at every moment.
Erv was preceded in death by his wife, Doris (Taylor) Purucker; son, Kim Purucker; and sister, Louise Barts. He is survived by his son, Charles Purucker, Niceville, Florida; his daughter, Faye (Kevin) Krouse, Shenzhen, China, and his son, Jim (Kim) Purucker, Indianapolis, Indiana. Also surviving are seven grandchildren, Sean Purucker, Ryan Purucker, Matthew Philippsen, Nina (Chris) Jarvis, Nathaniel (Victoria) Philippsen, Katie Purucker, Scott Purucker and one great grandchild, Madison Philippsen.
A memorial service will be held at 3:30 PM on Saturday, March 4th, at Zion United Church of Christ, 211 S. St. Peter St., South Bend, Indiana. Visitation will begin at 1:30 PM in the Fellowship Hall at the church.
Memorial contributions in Erv's memory may be made to: Zion United Church of Christ, South Bend, Indiana; the St. Richard's Episcopal School Foundation, Indianapolis, Indiana; or the charity of the donor's choice . Friends may leave online condolences at www.indianafuneralcare.com.
Published in South Bend Tribune from Feb. 12 to Feb. 13, 2017
- See more at: http://www.legacy.com/obituaries/southbendtribune/obituary.aspx?n=ervin-frederick-purucker&pid=184111452&fhid=17577&eid=sp_ommatch#sthash.pYOOCMBe.dpuf