In Memory
Aloysius Kuzmicz - Class Of 1940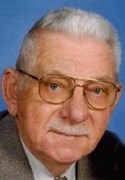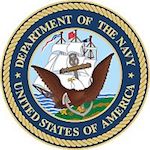 Central 1940 Aloysius Kuzmicz
Dec. 6, 1921 - Jan. 5, 2017
SOUTH BEND - Aloysius (Ollie) Kuzmicz, 95, passed away peacefully Thursday, January 5, 2017, at 5:10 pm in the Center for Hospice Care surrounded by his loving family.
Ollie was born on December 6, 1921, to the late Anthony and Martha (Slomski) Kuzmicz, and was a lifetime area resident.
In October of 1943 he married Isabel Przestwor; she preceded him in death on May 10, 1978. In November of 1980 he married Stephanie Kaminski; she preceded him in death on May 19, 2014. While married to Stephanie they traveled to Poland and Canada, and took several cruises to Mexico. Ollie was a 1936 graduate of St. Stanislaus Grade School, and a 1940 graduate of Central High School. He served abroad on the USS Mount McKinley in WW II. Ollie served as an apprentice in skilled trades and worked at Studebaker until 1962. He then worked at Uniroyal as a maintenance supervisor until he retired in December of 1982. Ollie was an avid golfer, euchre player, bowler, and enjoyed Notre Dame basketball. He was a diehard Cubs fan and he got to see them win the pennant. He was a 75-year member of Z.B. Falcons and a Gold Legion of Honor member. He was a member of the American Legion #357, Bowlers Country Club and Uniroyal Men's Club.
Ollie was preceded in death by four brothers, Raymond, Edwin, Frank and Norman. He is survived by his three children, Joan (James) Rodell of Eau Claire, MI, Robert (Linda) Kuzmicz of South Bend, and David (Vivian Davidovich) Kuzmicz of Arlington, MA; grandchildren, Julie Rodell, Jaclyn Otis, Lorra (JJ) Junk, Ross (Jody) Kuzmicz, Erika and Zachary Kuzmicz; great-grandchildren, Kelsey Madaras, Cheyenne Rodell, Lindsay Otis, Autumn and Zoe Junk; great-great-grandchildren, Kohen and Kaliegha Madaras.
Ollie also wanted to say a final goodbye to two very old time friends, Bernice and Mary Ann.
The family would like to thank the staff at Tanglewood Trace of Mishawaka, Wellbrooke of South Bend and the Center for Hospice Care.
Visitation for Aloysius will be 3:00 pm to 7:00 pm, Monday, January 9, 2017, in ST. JOSEPH FUNERAL HOME, 824 S. Mayflower Rd. with a Rosary to be prayed at 3:30 pm. A Funeral Ceremony will be held at 10:00 am Tuesday, January 10, 2017, in the funeral home. Burial will follow at St. Joseph Cemetery.
In lieu of flowers, memorial contributions may be made to the Polish Falcons of America Starzynski Fund, 381 Mansfield Avenue, Suite 300, Pittsburgh, PA 15220; and the Center for Hospice Care, 501 Comfort Place, Mishawaka, IN 46545.
Condolences for the family may be made www.sjfh.net.
Published in South Bend Tribune on Jan. 8, 2017
- See more at: http://www.legacy.com/obituaries/southbendtribune/obituary.aspx?n=aloysius-kuzmicz-ollie&pid=183489786&fhid=8736&eid=sp_ommatch#sthash.wRo2WsBe.dpuf