In Memory
Cecil Phillip Hodgson - Class Of 1948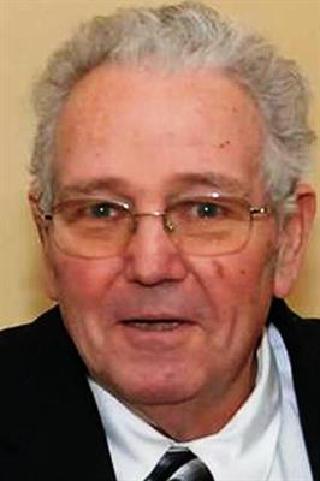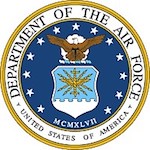 Central 1948 Cecil P Hodgson
Nov. 29, 1930 - Dec. 01, 2016
NILES, MICHIGAN - Cecil Phillip Hodgson, age 86 years of Niles, Michigan died peacefully at 2:57 p.m. on Thursday, December 1, 2016 with his family gathered around at the home of his son in Niles following an illness.
He was born on November 29, 1930 in South Bend, Indiana to Cecil L. and Edna (Redding) Hodgson. He was graduated from South Bend Central High School, and enlisted in the United States Air Force from which he was honorably discharged as a veteran of the Korean Conflict. He returned to South Bend, was first employed in the engineering offices at the former South Bend plant of Wheel Horse, and later continued his engineering career at Mercedes-Benz at a location in New Jersey. He returned to this area and was employed at the former Kaiser-Jeep in Mishawaka, retiring from its successor, AM General.
Cecil enjoyed his home workshop, and had a reputation for being able to repair anything, and being very willing to do so. He also enjoyed helping his wife with her craft pursuits in ceramics, including building display cases and setting them up for craft shows. He and his family were avid campers, often at the Silver Lake State Park near Mears, Michigan.
On December 31, 1950 in South Bend he married the former Marie K. Lobaugh with whom he celebrated the Fifty-fourth anniversary of their wedding prior to her death on October 8, 2005. He was also preceded in death by two sisters, Evelyn Murry and Margaret Johnson.
Surviving family includes his children, Terry (& Pamela) Hodgson of Niles, Christine (& David) Infalt of Santa Rosa Beach, Florida, and David (& Anita) Hodgson of Rochester Hills, Michigan; grandchildren Jennifer (& Brandon) Bauer, Nicole (& Andrew) Kidwell, Michael (& Christian) Infalt, Scott Infalt, Neil Infalt, David Hodgson, Jr., Cameron Hodgson, and Jordan Stern; great-grandchildren, Eric, Natalie, Hannah, Tommy, Autumn, Maddi, Elli, Adain, Alexis, and Mackenzie; and great-great-grandchildren Mya and Micah; and Cecil's brother, Ronald (& Jolene) Hodgson of South Bend, and several nieces and nephews.
The funeral service for Cecil Hodgson will be at 1:00 p.m. on Monday, December 5, 2016 at the Halbritter-Wickens Funeral Home in Niles with the Rev. Randy Pearman of Bethel Baptist Church in Niles officiating. Committal services will follow at Highland Cemetery in South Bend and will conclude with the Veteran's Flag Presentation and "Taps" by the United States Air Force Honor Guard.
The family will receive relatives and friends beginning at Noon on Monday at the funeral home. Contributions in memory of Cecil may be made to Grace Hospice, 2725 Airview Boulevard, Suite 101, Portage, Michigan 49002.
www.halbritterfunerals.com
Funeral Home
HALBRITTER FUNERAL HOME
615 E MAIN ST
Niles, MI 49120
(269) 683-3000 Funeral Home Details
Send Flowers
Published in South Bend Tribune on Dec. 3, 2016
- See more at: http://www.legacy.com/obituaries/southbendtribune/obituary.aspx?n=cecil-p-hodgson&pid=182967823&fhid=8847&eid=sp_ommatch#sthash.MHtVeuvJ.dpuf