In Memory
Stanley Herman - Class Of 1948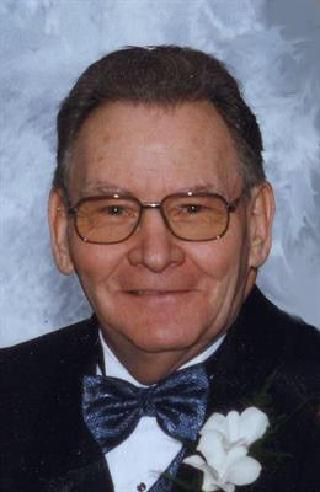 Central 1948 Stanley Herman
Dec. 23, 1930 - Oct. 30, 2016
MISHAWAKA - Stanley ("Stan") Edward Herman left us for heaven at 2:50 p.m. on October 30, 2016, after suffering a massive stroke on October 19, 2016. Surrounded by his loving wife, children and grandchildren in his Mishawaka home, he was called home to be with God. Mr. Herman was born December 23, 1930, in Indianapolis. He was so proud to share his birthday with his eldest son, Bill. Stan was preceded in death by his mother and father, Rose (Losiniecki) and Edward Herman; an infant daughter, Marie; and a grandson, Michael Wisniewski.
Married on October 2, 1954 in St. Stanislaus Catholic Church, South Bend, Stan is survived by his beautiful wife of 62 years, Marian (Unger) Herman. Stan is also survived by nine children and their spouses: Kathy (Joe) Wisniewski, Bill (Cheryl) Herman, Ed (Patti) Herman, Rose Runnels (Darren Bond), Mary (Preston) Dibble, Patty "Trish" (Sam) Fuller, Margie Herman, Joe (Nancy) Herman, and Karen (Jim) Lawrence.
"Pops" or "Papa", as he was adoringly called by his family is survived by 17 grandchildren, as well: Liz (Mike) Ramos, Samantha (Andy) Savely, Robyn Ball, Joseph (Angie) Wisniewski, Jim Herman, Joe Herman, John Herman, Daniel Herman, Sarah Herman, Jeff Runnels, Lauren Runnels, Andrew Herman, Ryan Herman, Amy Herman, Tess Skwiat, Garrett Skwiat, and Matt Nicholson. Papa also has 2 great grandchildren: Hailey Wisniewski and Roberto Cano-Wisniewski.
Stan attended St. Stanislaus Grade School (South Bend) and South Bend Central High School, prior to working for Studebaker. Drafted into the Army at the tender age of 19, Pops proudly served his country in the Korean War in the tank corp. He was stationed near Seoul, serving under General Patton's son, George Patton IV, for the last 4 months of his tour of duty. He was extremely proud of this fact. During his service, he sustained injuries from a jeep accident. Pops seldom provided much detail about this war, as it was too painful. Upon discharge, Pops worked for the City of South Bend and various factories, prior to the United States Postal Service. He retired from the Postal Service as a clerk in 1988.
A diehard Cubs fan since 1942, Pops enjoyed watching the Cubbies, or listening to them on his "lucky" transistor radio, always believing," This is the Year!" When Pops had a double by-pass in 1994, the entire Cubs team signed a card for him, telling him they were glad their #1 fan got his battery recharged! Pops cherished this card, as well as the Cubs Spring Training trip to Mesa, AZ, with his 3 sons.
Pops was also a faithful Bears and Notre Dame fan, who enjoyed talking sports to anyone and everyone! He knew his sports, and could rattle off names and stats - especially of the Cubs, Notre Dame and Bears - as well as any sports commentator could.
Papa enjoyed attending countless sports events in support of his grandchildren, combined with other events such as Grandparents Day, Baptisms, Holy Communions, Confirmations, graduations and weddings - always beaming with pride.
Prior to a recent decline in health, "Papa Bear" would walk 3-4 times a week around Mishawaka High School. He was well known by the coaches, and well-liked throughout the neighborhood. He enjoyed the socialization as much, if not more, than the health benefits. We often joked that he could be the Mayor of Mishawaka. He thoroughly enjoyed the bonding time, especially with neighbor, Tim Balko.
Stan was a member of the Polish National Alliance, St. Joe Club and the Veterans of Foreign Wars (VFW). What Pops loved most, though, was spending time with his wife and family. He was a man of strong family values and tradition, which he instilled into his children and grandchildren. One tradition was the annual Thanksgiving Eve outing at the St. Joe Club with sons Bill, Ed, Joe, Jim, and Sam. He had a strong faith in God, and in the end, he only wanted reassurance that his family would take care of Mom/Grandma and each other, so he could be at peace. You're at peace, Pops. We promise not to take any wooden nickels!
The entire Herman family expresses heartfelt gratitude to Fr. Chris and Fr. Dave, St. Joseph Regional Medical Center staff and Heart to Heart Hospice, especially: Terri, Aanya, Miranda, Chaplain Xavier, and Travis. A special note of thanks to the Crowe Horwath LLP family, Tammy of Care Patrol, and all the friends and relatives, who provided prayers, meals, and support to our family. God Bless you all.
The earth has lost an amazing man; Heaven has gained an even more amazing angel.
Visitation will be Tuesday, November 1, at Hahn Funeral Home in Mishawaka from 4-8 p.m., where the Rosary will be said at 4:30 p.m. A Mass of Christian Burial will occur on Wednesday, November 2, at 10:00 a.m. at St. Joseph Catholic Church in Mishawaka, with his final resting at St. Joseph Cemetery (Polish) in South Bend, with full military honors.
In lieu of flowers, a fund has been established in memory of Stan Herman c/o Marian Herman, where contributions may be made at any First Source Bank and/or to Heart to Heart Hospice.
Funeral Home
Hahn Funeral Home
505 W. 8th Street
Mishawaka, IN 46544
574 255-1474 Funeral Home Details
Send Flowers
Published in South Bend Tribune on Nov. 1, 2016
- See more at: http://www.legacy.com/obituaries/southbendtribune/obituary.aspx?n=stanley-herman-stan&pid=182241761&fhid=8846&eid=sp_ommatch#sthash.Rj16226D.dpuf