In Memory
Dolores Verna Macey (McCarthy) - Class Of 1949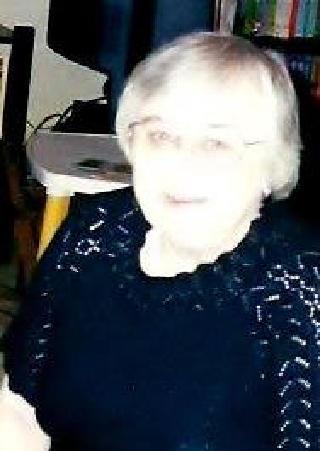 Central 1949 Dolores V (Macey) McCarthy
July 26, 1931 - Oct. 11, 2016
CULVER - Dolores Verna (Macey) McCarthy, 85, of Culver, passed away peacefully at St. Joseph Regional Medical Center, Plymouth, at 8:15 PM on Tuesday, October 11, 2016.
Dolores was born on July 26, 1931, in South Bend, Indiana, to the late Richard and Gertrude Macey. She graduated from Central High School in South Bend in 1949. Upon graduation, she started working for Indiana Bell as a secretary for Fred Adams. She later left the bank to raise her children and work on the farm.
As a young woman she spent the summers at her parent's cottage on Lake Maxinkuckee. In 1958, she met and fell in love with Pat McCarthy and on August 1, 1959, they were married at St Mary's of the Lake Catholic Church. They were blessed with two children and three grandchildren. She was a longtime member of the Fraternal Order of Eagles Women's Auxiliary and St. Mary's of the Lake Catholic Church.
Dolores is survived by her children: Timothy Sean (Joy) McCarthy and Kathleen Ann McCarthy; three grandchildren: Levi D. Bennett, Logan R. McCarthy, and Jennah D. McCarthy, all of Culver. She is also survived by her sister-in-law Jan Macey, several nieces and nephews including Lea Johnson and Ryan Macey of Plymouth, Pat (Ginny) Jones of Cummins, GA, and Marellen (Greg) Turner of Marietta, GA; and several great- nieces and nephews.
She was preceded in death by her parents, brother Ralph Macey, and then her husband Pat on March 9, 2014.
Visitation will be held on Saturday, October 15, 2016 from 4:00 - 8:00 pm at the Odom Funeral Home in Culver. A funeral Mass of Christian Burial will be held on Sunday, October 16, 2016 at 2:00 pm at St. Mary's of the Lake Catholic Church in Culver. Burial will immediately follow at Culver Masonic Cemetery.
Memorial contributions may be given to the donor's choice of charities in Dolores' name.
Condolences may be sent to the family via the obituary page at www.odomfuneralhome.com.
The Odom Funeral Home, Culver, has been entrusted with the arrangements.
Funeral Home
Odom Funeral Home
104 Lakeshore Drive
Culver, IN 46511
574-842-2082 Funeral Home Details
Send Flowers
Published in South Bend Tribune on Oct. 14, 2016