In Memory
Florence Marie Frepan (Ullery) - Class Of 1936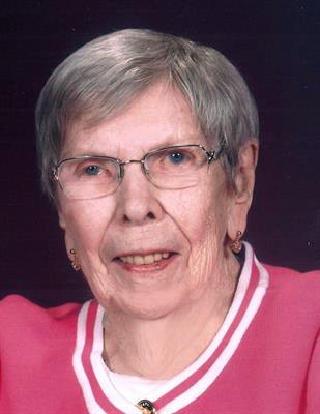 Central 1936 Florence Marie (Frepan) Ullery
March 8, 1919 - Sept. 29, 2016
SOUTH BEND - Florence Marie (Frepan) Ullery, age 97, born March 8, 1919, to Oscar and Cora Frepan, passed away on September 29, 2016.
Florence was a lifelong resident of South Bend. She graduated from South Bend Central in 1936 and married her high school sweetheart Harold Claude in 1944 at Zion Evangelical Church in South Bend. Before Harold's passing, they were active members of First Presbyterian Church in South Bend for many years. Florence and Harold had four children: Donald (Lucinda) of South Bend; Kathleen (Terry) Bliler Cates of Granger, Indiana; Marcia (John) Arthur of Huron, Ohio; and Martha (Raymond) Caston of South Bend.
In addition to her parents, Florence was preceded in death by her husband, Harold; son-in-law, James E. Bliler; and grandson-in-law, Randy S. Moore.
Florence enjoyed her seven grandchildren: Jeff (Sarah) Bliler, Amy Moore, Edward (Jeana) Bliler, Kristin (Wesley) Miller, Angela (Shane) Bartmess, John (Jennifer) Arthur and Nicholas (Morgan) Caston; 19 great-grandchildren and 4 great-great-grandchildren.
She was a Staff Sergeant in the United States Marine Corps during WW II. After her marriage to Harold, Florence worked along-side him at the family business, Schrader's Furniture Store.
After the passing of Harold, Florence worked at United Health Services, retiring after 20 years of service at age 85. She enjoyed reading, working with her hands, sewing and knitting.
Florence was a woman of faith, strength, courage, a never-give-up attitude and with a heart of gold. She felt she had lived a very blessed life and had expressed her feelings many times to her children and grandchildren as well. She will be greatly missed by all who knew her.
A celebration of Florence's life will be held on Saturday, October 8, 2016, at Southfield Village Chapel, 6450 Miami Circle, South Bend at 12 noon. Rev. Donald Neeley and Chaplain Deb Hewitt will be officiating. Visitation will be one hour prior to the service for family and friends. A luncheon will be served at Southfield following the service. A private family graveside memorial will be held.
The family wishes to extend their thanks and gratitude to the staff of Southfield Village for the care and support given to Florence and to the residents for the very special friendship shared by all.
In lieu of flowers, memorial contributions may be made to Southfield Village Employees Assistance Fund, the Food Bank of Northern Indiana, or to a charity of your choice .
Palmer Funeral Home will be assisting with arrangements. Online condolences may be made to the family at www.palmerfuneralhomes.com. - See more at: http://www.legacy.com/obituaries/southbendtribune/obituary.aspx?n=florence-ullery&pid=181724388&eid=sp_ommatch#sthash.xlNaAwNo.dpuf