In Memory
Larry Darnell Neely - Class Of 1970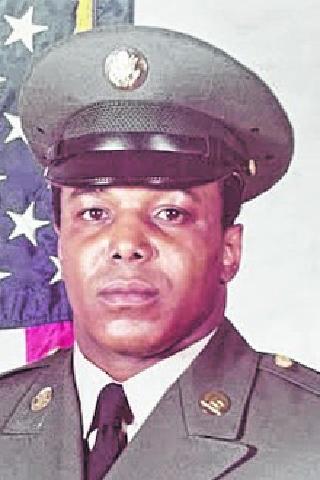 Central 1970 Larry Darnell Neely
April 3, 1952 - Sept. 16, 2016
UNIVERSITY PLACE, WA - Larry "Darnell" Neely of University Place, Washington, passed away in his home with his wife at his bedside on Friday, September 16, 2016. After a year and a half battle with cancer, Larry succumbed to his illness. Throughout his illness, Larry stayed positive and kept up his spirits because he would say, "I need to be strong for my brothers and sisters."
Larry was born on April 3, 1952 in Montgomery, Alabama to Maxie (Neely) Whitaker. Shortly after his birth, Larry's mom Maxie moved them to South Bend where they met, John, fell in love and married John H. Whitaker, Sr. on May 30, 1953. Larry was preceded in death by both his parents, John and Maxie Whitaker, Sr.
Larry attended South Bend Central High School before joining the United States Army. While in the military and stationed in Hanau, Germany, he met Private First Class, Silvia Guerrero whom he later married in San Diego, California on December 26, 1981.
He leaves to cherish his loving memories Silvia, his wife of over thirty-five years, a daughter, Yvette Neely and granddaughter, Serena Kelly, both of Desert Hot Springs, CA. He also leaves behind five siblings, John H. (Jessie) Whitaker, Jr., Dennis R. (Cheryl Buchanan), Whitaker, Jerome Whitaker, Christie Menyard all of South Bend, IN. and Tina (Larry) Bobbitt, of Mishawaka, IN. He is survived by nephews and nieces: Tyron (Virginia) Whitaker, John(Maria) H. Whitaker, III, Sharita (Keith) Taylor, Dennis Whitaker, Jr., Danielle Whitaker, Christina Perkins, Krista Menyard, Jerome Whitaker, Jr., Arrian Bobbitt, and Ariyah Bobbitt. In addition to numerous great nephews and nieces. He also leaves to mourn his in-laws of Tijuana "Bara California" Mexico, numerous aunts, uncles, cousins and friends. Larry was preceded in death by all his grandparents including Malcom Neely, Allean Hicks, Willie and Sophia Whittaker.
Larry's military career began with entry in the city of Chicago, IL. on November 11, 1975. His Primary Specialty was Practical Nurse. He received a Meritorious Service Medal, Army Commendation Medal, and Expert Medical Badge. He retired and his last duty assignment: Madigan AMC at Fort Lewis, WA on January 31, 1996 as Sergeant First Class. After retirement, Larry was employed as a software test engineer for IDX.
Throughout his life, Larry enjoyed spending time with his family and friends. During visits home, he challenged his brothers on who was the grill master. They all competed when it came to grilling ribs and chicken.
His favorite past time was to watch movies, with westerns being his favorite. He like to watch most sports and took an active role in playing his favorite sport of all time, racquet ball. Larry was a dire heart Notre Dame fan. Rarely a day went by that he did not wear the Notre Dame logo. Larry touched so many lives, young and old with his charismatic personality through conversations which he engaged regarding all topics. Many of his neighbors and Tacoma friends adored his cheerfulness and friendship.
Final arrangements were entrusted to Edwards Memorial Funeral Home and Crematory of University Place, Washington.
A memorial service will be held on Saturday, October 1, 2016 at Bethel College, Mishawaka, Indiana. at 1:00 pm.
Funeral Home
Edwards Memorial Center - University Place
3005 Bridgeport Way W.
University Place, WA 98466
(253) 566-1008 Funeral Home Details
Send Flowers
Published in South Bend Tribune on Sept. 30, 2016
- See more at: http://www.legacy.com/obituaries/southbendtribune/obituary.aspx?n=larry-neely-darnell&pid=181670409&fhid=16422&eid=sp_ommatch#sthash.hb6IaPzW.dpuf