In Memory
Vernon Dale Peterson - Class Of 1947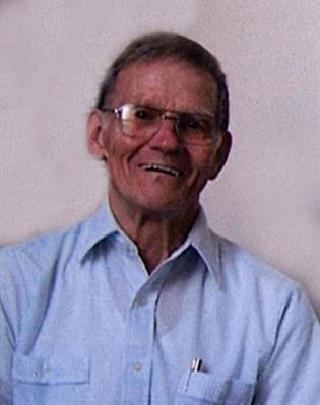 Central 1947 Vernon Peterson
Aug. 19, 1928 - Sept. 24, 2016
SOUTH BEND - Vernon "Vern" D. Peterson, 88, passed away on Saturday, September 24, 2016 at the Sanctuary at Holy Cross in South Bend.
Visitation for family and friends will be for two hours prior to the 1:00 p.m. Wednesday, September, 28, 2016 funeral service at Zimmerman-Inman Funeral Home, 1109 Lincolnway West in Osceola. Pastor Denny Olsen from the Adamsville Road Church of God will preside and burial will follow in Riverview Cemetery in South Bend.
A native of South Bend, Vern was born to Nellie and Albert Peterson on August 19, 1928. He was a graduate of Central High School in 1947 and attended Gloria Dei Lutheran Church as a youth through his adulthood. In 1959, Mr. Peterson began working for Burcliff Industries/Hose Assemblies, Inc. in Mishawaka. He was a loyal employee for 40 years retiring in 1999. All through his life, Vern was a collector of many things including cameras, Studebaker memorabilia, and most predominately, antique fountain pens. He was well known in local auction circuits between Elkhart and St. Joseph counties. Mr. Peterson was also an aviation enthusiast. This is evident in the 2002 release of South Bend Remembered. Vern is one of the many features of this pictorial history book of South Bend from the turn of the century through the 1950's. He is pictured next to a fuselage, motor, and propeller of a P-40 airplane that Central High had the privilege to learn from in their shop class. He was very proud to be a part of this publication and cherished the history of his beloved hometown.
Mr. Peterson is survived by his wife, Catherine Peterson; daughter, Cinda Bailey (Ron) of Elkhart; son, Gary Peterson of Lake Station; grandchildren, Angie Walters (Larry), and Andrew Cour (Tara) of LaPorte, and great-grandchildren, Alyssa Foster and Neala Cour.
Vern was preceded in death by his beloved first wife and mother of his children, Marian Peterson, and two sisters, Evelyn Madison and Doris Roberts.
The family of Mr. Peterson would like to request in addition to flowers, expressions of sympathy be made to the American Red Cross and the World Wildlife Fund (WWF) in honor of his legacy. Vern was a regular blood donor and understood the importance of what every donation meant.
Funeral Home
Zimmerman-Inman Funeral Home - Osceola
1109 Lincolnway West
Osceola, IN 46561
574-674-8460 Funeral Home Details
Send Flowers
Published in South Bend Tribune on Sept. 27, 2016
- See more at: http://www.legacy.com/obituaries/southbendtribune/obituary.aspx?n=vernon-