In Memory
Linda S Bass - Class Of 1969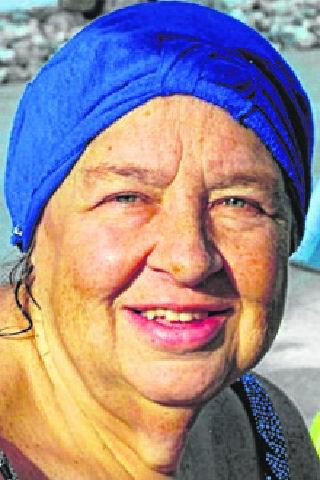 Central 1969 Linda S Bass
May 18, 1951 - Aug. 24, 2016
MISHAWAKA - Linda S. Bass, 65, of Mishawaka, Indiana passed away at 6:00 a.m., Wednesday, August 24, 2016 in her home with her sisters by her side. Linda was born on May 18, 1951 in South Bend to William Robert and Dove Doris (Schall) Bass. She was a lifelong resident of the Michiana area. Linda graduated from South Bend Central High School in 1969. She received a B.A. Degree in Arts & Sciences from Indiana University South Bend in 1973. Linda was employed with South Bend Osteopathic Hospital. She was the Director of Medical Records for 20 years and then the Director of Patient and Financial Services for 10 years. The hospital had been renamed many times while Linda was there, South Bend Osteopathic Hospital, Michiana Community Hospital, St. Mary Community Hospital, St. Joseph Mishawaka, South Bend Regional Hospital and Trinity. When the hospital finally closed, Linda went to work for Madison Center, where she was employed as the Director of Customer Service. She retired in 2013 upon the closure of Madison Center. Linda is survived by her two sisters, Conie J. Frank (Michael J. Danch) of Granger, Indiana and Debra A. Bass of Mishawaka, Indiana; two nephews, Michael S. Frank and Brian M. Frank; and one great-nephew, Morgan Blake Frank.
Linda enjoyed spending time with her family at the family cottage on Chapman Lake in Warsaw and annual fall trips to Frankfort, Michigan. She enjoyed playing games, doing crafts, making fun foods and knitting. Linda recently learned how to knit with the Wednesday morning knitting group at River Bend Cancer Services.
Linda's proudest accomplishment was when she was inducted into the American Red Cross Hall of Fame for rescuing two women after an auto accident on the Indiana Toll Road in 1996.
Funeral Services will take place at 11:00 a.m., Monday, August 29, 2016 in Hilltop Lutheran Church, 4114 S. Ironwood Drive, South Bend, Indiana. A visitation will take place from 10:00 a.m. until 10:45 a.m. on Monday in the church. Private burial will take place at a later date in Crumstown Cemetery.
In lieu of flowers, memorial contributions may be directed to River Bend Cancer Services, Hilltop Lutheran Church, or the Center for Hospice Care, Inc. Linda would like to thank doctors Rafat Ansari, Ismail Al-Ani, Binh Tran, Braden Riley, John Mathis, R. Gregory Credi, Walter Halloran, Patricia Jordan and their staffs for the loving care during her illness. Kaniewski Funeral Home is in charge of arrangements. To send online condolences, please visit kaniewski.com.
- See more at: http://www.legacy.com/obituaries/southbendtribune/obituary.aspx?n=linda-s-bass&pid=181195681&fhid=7050&eid=sp_ommatch#sthash.2fMr5csP.dpuf