In Memory
Joann Mallard (Grywczynski) - Class Of 1961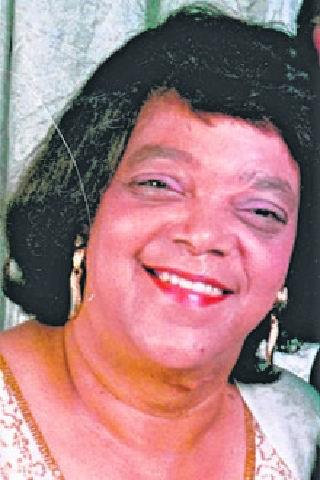 Central 1961 Joann (Mallard) Grywczynski
Mar. 31, 1943 - June 22, 2016
SOUTH BEND - Joann Grywcynski, age 73, passed away at her residence on June 22, 2016 after a brief illness. She was born on March 31, 1943 in South Bend, IN, to Taffie and Frances (Brown) Mallard both of whom preceded her in death.
Joann married Richard Napoleon Winston in 1960. To this union were born four daughters, Beverly (Michael) Winston-Phillips of Indianapolis, IN, Crystal Jefferies of South Bend, IN, LaTanga (Purnell) Davis and Selena Winston both of Columbus, OH; a son, Richard Christopher preceded her in death.
In 1973, Joann married Andrew Grywczynski, Sr. To this union was born a son, Andrew Grywczynski, Jr.
Joann is survived by three brothers, William J. (Cheryl) Harris of Lafayette, IN, Taffie J. (Deborah) Mallard and Donald Mallard; and two sisters, Margaret (James) Edwards and Malinda Mallard all of South Bend, IN. Two brothers, Cleophus C.T. Cheetah Williams and Sterlan W. Williams also preceded her in death. Others to cherish her memory are six grandchildren: one grandson, Ricky Jefferies, Jr., and five granddaughters, LaRena Scisco (Burnett), Sunsea (Martell) Williams, Sahnarriea and Kenshea Grywczynski, Jasmine Swanson and Paja Brown along with a host of nieces, nephews, cousins and many friends.
Joann graduated from Central High School. Joann was a member of St. Augustine's parish where she and her husband faithfully served until her illness. Joann enjoyed playing Bingo, playing her slot games and the lottery. She retired from St. Mary's College after 20 years of service as a Food Coordinator. Joann was an outgoing and all around hard working woman and was willing to take in any task, and a person who loved people.
Services for Joann Grywczynski will be held at 3:00 p.m., on Wednesday, June 29, 2016 at Saint Augustine Catholic Church with viewing occurring from 2:00 p.m. to 3:00 p.m., at the church. The repast will follow the service in the Saint Augustine Fellowship Hall.
Arrangements entrusted with Alford's Mortuary. Visit our website to sign family guest book or to send family a condolence at www.AlfordsMortuaryInc.com. - See more at: http://www.legacy.com/obituaries/southbendtribune/obituary.aspx?n=joann-grywczynaki&pid=180465859&fhid=8823&eid=sp_ommatch#sthash.2RcbiHNp.dpuf