In Memory
Jeffery Vincent Gibney - Class Of 1967 VIEW PROFILE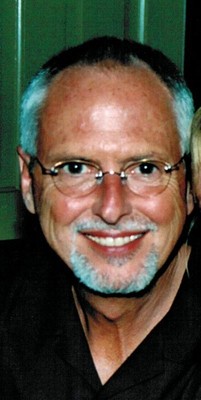 Survived By: daughters, Maggie Gibney (Jacob McLein) of South Bend, and Megan (Alex) Mott of Overland Park, KS ; sons, Greg (Lisa) Mueller of South Bend and Bill (Julie) Weeks, III of Roeland Park, KS; his brothers Greg (Joanne) Gibney of Elkhart, David Gibney of Smithburg, MD, and John (Peggy) Gibney of South Bend

Jeff Gibney died on April 12, 2014, and left a hole in our community and in our lives. But he also left a community the better because of his life commitment to, and knowledge of, South Bend. He believed that success comes with partnerships and collaboration. He also believed one had to fight and get the job done right. He was a visionary, looking for solutions to issues by thinking outside the box. He was inclusive, tenacious, compassionate, feisty, definite yet flexible, creative, courageous, smart and clearly exceptional. The second of four boys, Jeff was born in South Bend on June 16, 1949, to Vincent and Julia (Woodford) Gibney. He attended Holy Cross Grade School (1963), and Central High School (1967). He received a B.S. in Sociology from Indiana University South Bend (1971). During these years, he also absorbed many facets of his community, cutting through barriers to experience people of all backgrounds, with their differing opinions, racial and ethnic heritages and economic position. As he enjoyed people and had fun, he also learned of the inequities of their situations. This created a solid understanding for his future work in South Bend. He continued his studies at The Development Training Institute, Pratt Internship Program for Community Economic Development, the Health Forum, AHA, in San Francisco, and the Harvard Business School Program for Government and Not-for-Profit Excellence. He was distinguished in 2004 with an Honorary PhD. in Human Letters from Indiana University South Bend. After serving as Director of Early Childhood Development Center / Barbee Creek Public Housing Authority at the Mishawaka Family and Children's Center, Jeff became the first Executive Director of South Bend Heritage Foundation (then Southold Heritage Foundation) and spent the next 30 years shaping it into a dynamic, productive and compassionate Community Development Organization with a mission to make South Bend a better, healthier and more equitable place for all its residents through residential / commercial development, education and advocacy. His touch is everywhere, particularly on the near west side and northeast side neighborhoods: the transformation of the "Block" at Washington & Walnut, the development of Chapin Street including decisive help with the Studebaker Museum, the Kroc Center, the IUSB Civil Rights Heritage Center (Natatorium), the Notre Dame Center for Art and Culture (Hansel Center), No. 2 Fire Station, the Colfax Campus, Robertson's Apartments, Heritage Homes Southeast; and through the Northeast Neighborhood Revitalization Organization (NNRO) Eddy Street Commons, the Triangle, housing along St. Louis and Hill Streets plus extensive and long range planning to stabilize these neighborhoods. During his tenure at SBHF, Jeff gathered a number of organizational awards and honors. Beginning in 2007, Jeff served as the Executive Director for the Department of Community and Economic Development, City of South Bend under Mayor Steve Luecke. In this role he was able to realize his commitment to his community in a new way. Apart from leading the department in all planning and pre-development activities for industrial, commercial and residential investment, he was given five specific high profile projects: to restructure the department; to create a multi-year strategic plan for the Central Business District and the East Bank; to expand the City's largest Tax Incremental Financing District; to advance the second tech park (Ignition Park) at the Studebaker industrial site; and to plan with the University of Notre Dame for development of Eddy Street Commons. In 2013, Jeff returned to South Bend Heritage as its Director of Planning and Real Estate Development. His foot print is clearly in many major projects, but he also helped many people with much smaller projects. Individuals asked for, and he gave, advice on rehab, paint colors, financing possibilities, even personal problems. He received a number of personal awards and honors during his career. Gov. Frank O'Bannon conferred on him the Governor's Distinguished Hoosier Award and Gov. Joe Kernan presented him with the State of Indiana Sagamore of the Wabash. In 2006 he was selected for the Indiana University Outstanding Alumnae Award of the year in Arts and Human Letters. NeighborWorks America selected him for the Dorothy Richardson Award in 2009; the same year he received the United States Presidential Award for Community Service from the Office of President Barack Obama. Locally, he received the F. Jay Nimtz Award and the Key to the City of South Bend. Jeff was a very visual person, as was evidenced in his dress, his house, and in any of his offices. He was a meticulous restorer of houses as well as an artist, musician and dancer. His commitment to art included being a part of the Indiana Arts Commission first as a grant reader, then as a Board Member and then as its Chairman. Jeff's grasp of the importance of the arts (visual, written word, music, drama, dance) in one's life led him to the firm belief that all people had opportunities to prosper if they were able to incorporate the arts into their lives. It is not just good, solid housing that makes a satisfied, healthy and good community. Both of Jeff's parents preceded him in death. Surviving are his loving partner of 20 years, Bill Weeks, Jr.; his daughters, Maggie Gibney (Jacob McLein) of South Bend, and Megan (Alex) Mott of Overland Park, KS ; his sons, Greg (Lisa) Mueller of South Bend and Bill (Julie) Weeks, III of Roeland Park, KS; his brothers Greg (Joanne) Gibney of Elkhart, David Gibney of Smithburg, MD, and John (Peggy) Gibney of South Bend as well as his brothers' children and grandchildren. In addition, he leaves his beloved South Bend Heritage Family along with legions of close friends throughout the community and beyond.
Click here to see Jeffery Vincent's last Profile entry.