In Memory
Joe Nathan Strong - Class Of 1960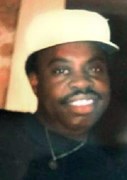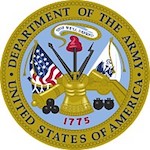 Jonathan Strong

Sept. 6, 1941 - June 10, 2018

LAS VEGAS, NV - Jonathan Strong, affectionately known around his family as "Uncle Buddy", passed away on June 10, 2018 in Las Vegas, NV. Jonathan was born on September 6, 1941 to Lucolous Strong and Lula Mae (White) Strong in South Bend, IN. He was the second oldest of six children.

Jonathan graduated from Linden Elementary School and completed his high school education at South Bend Central, where he was a standout wrestler and known for his dancing.

Jonathan began his career in the United States Army, where he did a tour in Vietnam and Korea. He served for 23 & 1/2 years, retiring as a Sergeant First Class. After serving in the Army, he began a career with the United States Postal Service, retiring after 20 years of service.

Jonathan is survived by his four children: Peter A. (Patty) Strong, Mark A. Strong, Kevin M. (Samantha) Strong, and Chad L. Strong; four grandchildren: Andrew P. Strong, Kevin M. Strong, Justine A. Strong, and Semaj Strong; sisters, Eva M. (Reid) Strong and Verl Strong; siblings, Tecola Strong and Pecola Strong; and special friends, Brandy, Jovanna, and Cece. Jonathan was preceded in death by his parents and his brother, Lucolous Strong, Jr.

Services for Mr. Jonathan Strong will be held on Friday, June 22 at 1:00 p.m. at Palmer Funeral Home - West Chapel, 2702 Lincolnway West, South Bend. Friends may call on the family for visitation for one hour prior to service at the funeral home. Online condolences may be left for the family of Mr. Strong at www.palmerfuneralhomes.com.