In Memory
Bonnie Keip (Mabrey) - Class Of 1958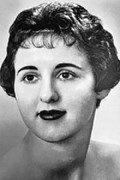 Bonnie Keip Mabrey

Dec. 19, 1940 - Mar. 20, 2018

SOUTH BEND - Bonnie Keip Mabrey left this life on March 20, 2018, in Fairfax, Virginia. Bonnie was born to Fred and Margaret Keip in Toledo, Ohio, on December 19, 1940. She had one brother, Fred, and three sisters, Peggy, Betty, and Susie. Family was very important to her, including her stepfather, Gene Luczkowski and her nieces and nephews. Bonnie graduated from South Bend Central High School in 1958.

Bonnie married Ray Mabrey in 1960. They were the proud parents of a daughter and son; they made friends wherever they lived and enjoyed a wonderful life together. Bonnie loved Christmas, good food, and spending time with friends and family,

Bonnie is survived by husband, Ray; daughter, Shellie and her husband Phil; son, Rocky and his wife Janalee; her two adored grandchildren, Natalie and Jay; her three sisters; many beloved nieces and nephews; special friends, Jim Griffin, Mary Ann, and John Woloski; and her spoiled cat, Queenie.

Services will be held at a later date in the Arlington Cemetery. In memory of Bonnie, please reach out to others or donate to diabetes research.
04/03/2018 JFC