In Memory
Thomas Wertenberger - Class Of 1964 VIEW PROFILE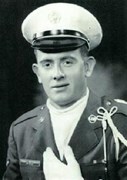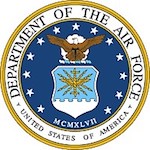 Central 1964 Thomas Eric Wertenberger
Feb. 26, 1945 - Dec. 30, 2017
SOUTH BEND - Thomas "Eric" Wertenberger, 72, a former resident of South Bend, IN and resident of Chattanooga, TN for the last 19 years, passed away Dec. 30, 2017, due to injuries sustained in an automobile accident. Tom was born and raised in South Bend, IN, the son to the late Robert and Pat Wertenberger. He attended and graduated from South Bend Central High School in 1964. After graduation, he enlisted in the United States Air Force and served as an Air Police Officer. After retiring, he came back to South Bend for 6 months and then moved to Texas, where he then went on to graduate with a Bachelor of Science in Business Administration from Trinity University in San Antonio. He was a successful small business owner and the Regional Operations Manager for Plant Partners. He was an active member at Apison United Methodist Church in Apison, TN.
Survivors include his loving wife of 48 years, Dana Wertenberger, of Apison; his daughter, Lisa (Eric) Amy and their children, Alice and Juliet Amy, all of Atlanta, GA and a host of extended family.
He is also survived by four siblings, Michael W. (Colleen) Wertenberger of South Bend, Sharon (Jim) Hall of Golden, CO, Bobbie (Snookie) Ross of Tampa, FL, and Karen (Mike) Robinson of Mishawaka, IN. We will miss Tom.
A memorial service will be held at Tom's church in Tennessee. The Wertenberger family would like to send their sincere appreciation to all of the bystanders and first responders for the gracious acts. In lieu of flowers, memorial contributions may be sent to Apison United Methodist Church, 4404 Bill Jones Rd, Apison, TN 37302.
Published in South Bend Tribune from Jan. 12 to Jan. 13, 2018
jmc 13 jan 2018
Click here to see Thomas' last Profile entry.