In Memory
Steven Richard McMorris - Class Of 1964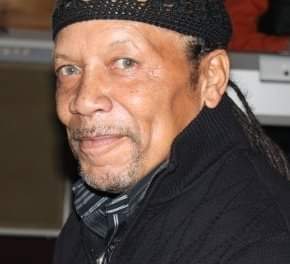 Steven Richard Edward McMorris was born June 3, 1946 to the union of Maryanne (Holliday) and Raymond McMorris in South Bend, Indiana. He matriculated through the South Bend Community School Corporation graduating from Central High School in 1964.
Driven to further his education, he attended Fisk University and obtained a Librarian Degree in African-American History. After moving to Omaha, Nebraska, he completed a Bachelor of Science in Business Management from the University of Nebraska at Omaha, completed a Masters of Science in Psychology, and was writing his Dissertation for his Doctorate in Education in Organizational Leadership.
Steven was affectionately known by his Swahili name "Kazi" which means work, by his family and close friends. His strong work ethic led to a variety of jobs before retiring from Nebraska Medicine after 25 years.
He was a very socially conscious individual. In the 70's his passion helped to co-found the Liberation School, African-American Bookstore and the Black Press in South Bend. Having experienced inequality, he was motivated to empower young and old to educate themselves in the hope of a better life.
He loved watching all sports especially football and boxing. Even in his declining days he found joy in watching a boxing match featuring his hometown favorite Terrence Crawford.
Steven "Kazi" McMorris was preceded in death by his parents; brother, Kenneth; and son, Ato Herron.
He leaves to cherish his memory wife, Kimberly; siblings: Torrence (Carolyn Townsell) McMorris of Omaha Nebraska, Laila (Hassan) Mateen of Kalamazoo, Michigan, Debra (Bobby) Newbill, Craig (Cora) McMorris of South Bend, Indiana, Norma Michelle (E. Bernard) of Houston, Texas, Juli (James) Tate of South Bend, Indiana. His children: Brenda Richards (Tennessee), Stephanie McMorris (Indiana), Dowanna Herron (Nebraska), Darlene McMorris (Indiana), Demetrius Richards (Florida), Kazi Sharif McMorris (Minnesota) Steven Khalif McMorris (Nebraska), Randy (Teniece) Cobb (Nebraska), Rashaad Richards (Nebraska), Carlena McBride (South Dakota), Dominique Beal (Texas), Matthew Williams (Texas); 31 grandchildren, 5 great-grandchildren; and his first cousins, of whom he was especially fond, as well as nieces, nephews, family and friends. His BFF Mrs. Josie Mann (Mother-in-Law).
He also leaves to cherish his memory, special friends and Omaha brothers – Alan Reid, Larry Green, Mike Clark, Jerry Devers, Bobby Marshall and Peter Kruse.
To send flowers to Steven's family, please visit our floral section.
01/21/2020 JFC