In Memory
Ronald Dean Hetteson - Class Of 1963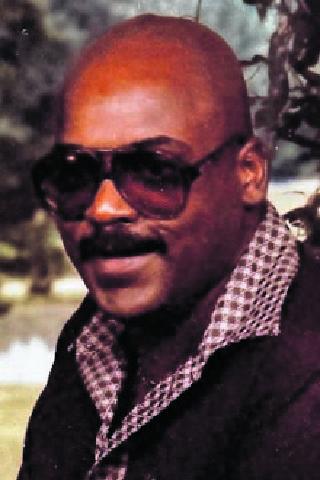 Central 1963 Ronald Hetteson
Feb. 9, 1945 - July 28, 2016
SOUTH BEND - Mr. Ronald Dean Hetteson, 71, affectionately called "Ronnie, "aka "Head," passed away peacefully on Thursday, July 28, 2016, at Trailpoint Village in South Bend, Indiana.
Ronnie was born on February 9, 1945, in South Bend, Indiana, to Hurie L. and Margie V. Hetteson, both of whom preceded him in death. Ronnie received his formal education in the South Bend Community School Corporation. He attended Perley Elementary School and graduated from Central High School in 1963. Ronnie's work history included the Steel Mill, AT&T, ACTION, Inc., AM General Corporation and Rice's Record Shop.
Ronnie will be loving remembered by his daughter, Teah Marie Hetteson; his caring and devoted sister, Saundra J. Hetteson; three grandchildren, Cerra Chapale, Breàl Williams and Cameron Stokes, Sr.; one great-grandson, Cameron Stokes, Jr., all of South Bend. Ronnie is also survived by his nieces, Ronda Hetterson (Charles Pumpuni), Springfield, Virginia, and Rachelle Hetterson, Lexington, Kentucky; one nephew, Rodney Hetterson, Virginia Beach, Virginia; dear cousins, Robert (Ella Mae) Shelby, Benton Harbor, Michigan, Jonathan (Denise) Davis, Jr., Elder Mitchell Davis, Beverly Johnson and Kathy (Elder Leonard) Brown; the mother of his daughter, Dorothy Hetteson-Neal, all of South Bend; along with a host of other relatives and friends. In life, true friends are a blessing, and Ronnie was blessed to have such a friend in James Johnson, Jr., of South Bend.
In addition to his parents, Ronnie was preceded in death by his brother and sister-in-law, Charley and Martha Hetterson, and grandson, Destin Blake Stokes.
FOREVER REMEMBERED
Services will be held at 11:00 a.m. on Thursday, August 4, 2016, at Alford's Mortuary, with viewing from 10:00 a.m. to 11:00 a.m.
Arrangements entrusted to Alford's Mortuary. - See more at: http://www.legacy.com/obituaries/southbendtribune/obituary.aspx?n=ronald-hetteson&pid=180907341&fhid=8823&eid=sp_ommatch#sthash.0t8XCohW.dpuf