In Memory
Delbert William Montgomery - Class Of 1962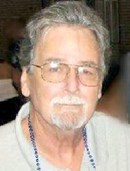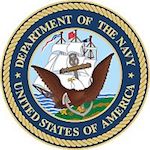 Central 1961 Delbert Montgomery
Nov. 23, 1943 - Dec. 26, 2017
NEWTON, KS - Delbert William Montgomery Sr., 74, passed away peacefully at home in Newton, KS on Dec. 26th 2017 after a lengthy illness.
He was born Nov 23,1943 in Indianapolis, IN to the late Baxter Montgomery and Imo Gene (Scheetz) Leonard. He graduated from Central High School in South Bend. He joined the Navy and spent 4 years in service during the Vietnam Conflict. He was a retired Teamster out of Local 364 South Bend, IN and a lifelong Indiana University basketball fan.
He is survived by his wife, Stephanie (Morris) of Newton KS; his daughter, Kathryn (Jeff) Arter of South Bend; his son, Delbert (Crystal) Montgomery Jr. of Texarkana, TX; 7 grandchildren: Garrett, Hailey, and Myah Arter, Nicholas and Alexis Montgomery all of South Bend, IN, Cadin Hurley, Lyllionna Ewing both of Texarkana, TX; his sisters: Toni Morris of South Bend, Debbie Palmer of Bremen and Linda Manning of Plymouth and his brothers: Ben Leonard, Steve Montgomery both of South Bend and Todd Montgomery of Argus, IN.
Services will be held at Palmer Funeral Homes - Guisinger Chapel, located at 3718 South Michigan Street, South Bend, IN 46614 on Jan 9th. Visitation will be from 12:00 p.m. to 1:00 p.m. with memorial service to follow. After the ceremony, the burial service will be at Sumption Prairie Cemetery on Oak Road in South Bend. Dinner will follow burial at the American Legion Post 357 located at 5414 West Sample Street, South Bend, IN 46619.
Online condolences can be left for Delbert's family at www.palmerfuneralhomes.com
Published in South Bend Tribune on Jan. 4, 2018
jmc 4 jan 2018