In Memory
Wilma M Ward (Gary) - Class Of 1957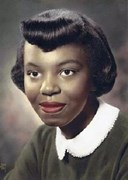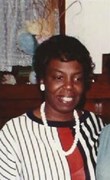 Wilma M. Ward Gary

Nov. 4, 1938 - Apr. 24, 2018

SOUTH BEND - Mrs. Wilma Gary, 79, of South Bend, transitioned peacefully to be with the Lord on April 24, 2018 at her home. Wilma was born to the union of Eddie and Luvenia (Horne) Ward, Sr. in South Bend. She graduated from Central High School and received her BS and MS from Indiana University. Wilma was employed for 41 years with the South Bend Community School Corporation, where she received many awards for her service as a teacher. Wilma married Johnny Gary, Jr. in 1962. To this marriage was born one child, a son, Owen Gary.

Wilma was a long-term member of Grace AME Zion Church and the Eta Mu Omega Chapter of Alpha Kappa Sorority Incorporated for 43 years.

Left to cherish her memory is her son, Owen (Kathy) Gary of Lafayette, IN; granddaughter, Carissa (Christian) Harrison of Gaylord, MI; grandson, Corey D. Smith of Chicago, IL; great-grandson, Bear Richard of Gaylord, MI; brother, John Lewis Ward of South Bend; special great-nieces, LaVonda Smith, Kendra Person, and Katrina Person; best friends, Betty Robinson, Gwen Gammage, Hattie Chambliss, and Ann Staples, as well as a host of nieces and nephews. Preceding her is death were her parents, Eddie and Luvenia Ward, Sr.; sisters, Georgia Price, Anna Ward, and Helen Person; and brother, Eddie Ward, Jr.

Funeral Services for Wilma M. Gary will be held at 11:00 a.m. on Tuesday, May 1, 2018 at Grace AME Zion Church, 1211 Vassar Avenue, South Bend. Friends may also call on the family for visitation from 5:00 p.m. to 7:00 p.m. on Monday, April 30, 2018 at Palmer Funeral Homes - West Chapel, 2702 Lincolnway West, South Bend, as well as for one hour prior to funeral service at the church on Tuesday. Rev. Dr. Jean Hope will officiate the funeral service, with burial to follow at Highland Cemetery. Online condolences may be left for the Gary family at www.palmerfuneralhomes.com.