In Memory
Dan Locke - Class Of 1957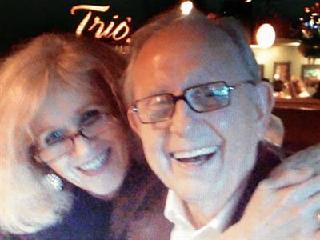 Central 1957 Daniel Wesley Locke
July 11, 1939 - July 20, 2016
MISHAWAKA - Daniel Wesley Locke, 77, of Mishawaka passed away at 8:34 p.m. Wednesday, July 20th in his residence surrounded by his loving family. Dan was born in 1939 to Jean and Ray Locke. Dan graduated from South Bend Central High School in 1957. In 1961 he graduated from Purdue University where he was a member of the Track Team and Sigma Nu Fraternity receiving a BS degree in Mechanical Engineering. His first job following college was with the Bureau of Naval Weapons. He subsequently completed advanced studies at the University of Notre Dame, receiving his Registered Professional Engineers License, all while employed at Bock Industries in Elkhart. The bulk of his career was spent at Dodge Reliance in Mishawaka, as engineer and later, General Business Manager. Upon retiring from Dodge, Dan's passion for antiques led him to open Victorian Galleries, and his knowledge of the craft won him respect among his peers across the country. Ever the engineer, Dan became skilled in woodworking - designing, restoring and creating many of his own pieces. His hands shaped beautiful sound as well, through teaching and entertaining as a classical guitarist in the 1970's. More recently, he lent those hands to the transport of patients at Memorial Hospital, where he served as a volunteer in Escort Services from 2009 until he fell ill with cancer earlier this year.
On a blind date in January of 1982, Dan met fellow South Bend native Karen Orban and, as he said, his life was finally complete. They were married in October that year at the Cathedral of St. James in South Bend, and Dan said Karen was the center of his world for all of their 34 years. Dan's devotion to Karen was evident in their everyday rapport, but also in the care and delight he took in choosing gifts of jewelry and clothing for her. His excitement to see Karen at the end of the workday would not allow him to wait patiently until she arrived at home: instead, Dan would perch on the large rock at the entrance to their neighborhood, wait for Karen to arrive, and then hop into the car to ride the rest of the way home with her. To the very end he told Karen, "I always want to be with you!"
As with other important responsibilities in his life, Dan took his roles of son-in-law, brother-in-law, and uncle seriously. Whether it was serving as a voice of reason in a tense situation, making sure a mechanic was charging his niece a fair price, or offering a sometimes fatherly ear or word of encouragement during times of sadness or joy, Dan could be counted on to step up when needed. He was known by others to be outspoken and had a defined sense of right and wrong and expected it of others. The family would like to send a special thank you to the staff of the Center for Hospice Care for their guidance and compassion through this journey.
A man known and respected for his sense of honor, honesty, and integrity, and appreciated for his wry sense of humor, Dan is survived, and missed, by his wife Karen, his sister Marianne Fearing (Pete); his niece Holly Fearing (Michael Chronister); nephews Lane Fearing (Elizabeth) and Dru Fearing (Carolyn); his mother-in-law, Elsie Orban; his sisters-in-law, Linda Orban (Bill Strauss), Julie Butler, and Kathleen Orban; and nieces Laura Otolski and Kerry Otolski.
A celebration of Dan's life will be held at 5:00 p.m. Sunday, July 24th in the Welsheimer Family Funeral Home North, 17033 Cleveland Rd. with Chaplain Trevor Foley of Hospice officiating. The family will receive friends in the funeral home on Sunday from 1:00 p.m. until the time of the service. Cremation will follow.
In lieu of flowers memorial contributions may be made to Center for Hospice Care, United Way of St. Joseph County, or Southfield Village. Family and friends may leave e-mail condolences at www.welsheimer.com. - See more at: http://www.legacy.com/obituaries/southbendtribune/obituary.aspx?n=daniel-wesley-locke&pid=180747743&fhid=24905&eid=sp_ommatch#sthash.9bljZBJI.dpuf