In Memory
Jon Hruska - Class Of 1957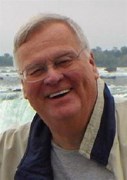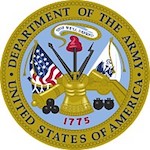 Central 1957 Jon Hruska
April 8, 1939 - Dec. 1, 2017
SOUTH BEND - Jon Francis Hruska, 78, of Bonita Springs, FL, died Friday, December 1, 2017. Formerly of South Bend, IN, he had been a Bonita Springs resident since 2013. He was born in South Bend on April 8, 1939, the son of Howard E. and Mary Jo (nee Bock) Hruska.
Mr. Hruska graduated from South Bend Central High School and served honorably in the U.S. Army during the Vietnam War. He retired from Bendix Corporation, Brake Division in 1986 and from Hruska Insurance Agency in 2001. He was a lifetime member of the Elks and was an ardent Notre Dame fan.
He is survived by his loving wife of 36 years, Maureen Kay (nee Carney); his beloved children, Jennifer Cantrell of Oak Ridge, TN and Jon (Christy) Hruska of Chicago, IL; his sister, Mary J. Hruska Costello of Lake Mohegan, NY; and six cherished grandchildren, Natalie Hammons, Matthew Hammons, Garret Cantrell, Emily Cantrell, Maxwell Hruska, and Megan Hruska.
He was preceded in death by his daughter, Toni Jean Hammons; and his brothers, Howard K. Hruska and David C. Hruska.
Services will be held in South Bend at a later date and will be announced.
In lieu of flowers, the family suggests that memorial contributions be made to the American Red Cross, www.redcross.org, or to the charity on one's choice.
Online condolences may be offered at www.shikanyfuneralhome.com.
Published in South Bend Tribune on Dec. 10, 2017
jmc 10 dec 2017