In Memory
Judith Ann Minnes - Class Of 1965 VIEW PROFILE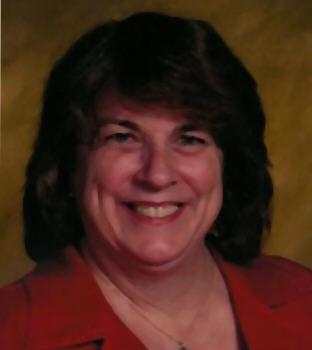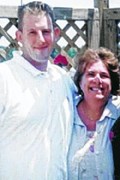 Central 1965 Judith Ann (Minnes) McLeod
July 30, 1947 - March 1, 2017
SOUTH BEND - Judith Ann Minnes McLeod, most recently of Weddington, NC, passed peacefully from this world on March 1, 2017, after a courageous battle with cholangiocarcinoma. Judy was born on July 30, 1947, in South Bend, Indiana, to Louis and Patricia Minnes, where she went on to graduate from Central High School in 1965.
Judy left South Bend after getting married in 1968. She attended a variety of universities until 1972 when she began the favorite career of her life, which was motherhood. Judy excelled at this chosen profession by pouring her love, quiet intelligence, excessive kindness, compassion, humor, creativity, excellent cooking talents, and compassionate commitment to rule-following into the lives of her children, Sarah and David.
After raising her children, Judy returned to school and in 1988 she graduated summa cum laude from Georgia State University with a degree in Middle Childhood Education. She worked for a short period of time as a middle school teacher, and then made the brave decision to attend the University Of Georgia School Of Law, from which she graduated in 1997. She went on to take the Georgia bar exam on her 50th birthday, and also passed the New Mexico bar exam the same year. Judy relocated to Charlotte, NC, five years before her first grandchild was born to make sure she would be nearby when he finally arrived. While impatiently waiting to become a grandmother, she passed the North Carolina bar exam and started practicing law for the Social Security Office of Disability Adjudication and Review in Charlotte, NC, where she worked until her retirement on September 30, 2016.
After moving to Charlotte, NC, Judy joined St. Peter's Episcopal Church where she married Richard Pierce in 2003, shortly after the death of her son, David. Richard was Judy's dedicated husband until her last gentle breath. Judy's faith and church family sustained her through her grief over her the loss of her son and she returned that love and faith by serving her church in a variety of capacities, including as a vestry member, lay reader, Eucharistic minister, and quiet supplier of cough drops.
In addition to the efforts she poured into her family, faith, friendships and careers, Judy was a talented ceramic potter and quilter. She produced artwork for family, friends, and Quilts of Valor. Judy was an avid reader and lover of words whose intellect shone through all of the many Words With Friends game she ever played. Judy's beautiful smile could light up a room and her gentle and quick wit and loving soul allowed her to become friends with everyone she met.
Judy was predeceased by her son, David Alexander McLeod, and her parents, Louis and Patricia Minnes. She is survived by her husband, Richard Pierce; her daughter, Sarah McLeod Smith; her brother, Luke Minnes, and his wife, Sonia; her brother, Phil Minnes, and his wife, Kathy; and the lights-of-her-life, her grandsons, Ronald Rex Smith and Dylan Alexander Smith.
A visitation with family and friends will be held on Friday, March 17, from 5PM - 7PM at Wing Haven Gardens, 248 Ridgewood Ave., Charlotte, NC. Funeral services will be held on Saturday, March 18, at 3 PM at St. Peter's Episcopal Church, 115 West 7th St., Charlotte, NC. Interment of her ashes will occur immediately after the service, followed by a reception in the church atrium. In lieu of flowers, the family requests donations be made to the St. Peter's Episcopal Church Memorial Garden Fund. Robertson Funeral and Cremation Service is serving the family, www.throbertson.com.
Published in South Bend Tribune on Mar. 12, 2017
- See more at: http://www.legacy.com/obituaries/southbendtribune/obituary.aspx?n=judith-ann-mcleod&pid=184463935&fhid=29353&eid=sp_ommatch#sthash.564xJumq.dpuf
Click here to see Judith Ann's last Profile entry.