In Memory
Raymond Gordon Klockow - Class Of 1965 VIEW PROFILE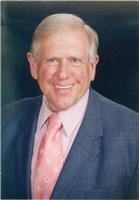 Central 1964 R Gordon Klockow
Dr. R. Gordon Klockow, age 70, of Rensselaer Indiana passed away Friday, Jan. 13, 2017 in Clearwater, Florida. Gordon was born on Oct. 8, 1946 in South Bend Indiana to the late Raymond Edwin and Susanna Carrie (Neitzel) Klockow. Gordon moved to Rensselaer in 1975 and began practicing dentistry at the Clinic of Family Medicine with Doctors Paul Williams, Ken Ahler, Michael Louck and Stephen Spicer. Gordon had previously lived in South Bend, Indiana, Countryside, Illinois, and Pittsfield, Massachusetts.
On Aug. 26, 1989, in Rensselaer, Gordon and Nancy (Crum) Seyfried were married. Gordon was previously married to Jeannette (Hardin) (Don) Schollenberger of Grand Haven, Michigan.
Gordon graduated from South Bend Central High School in South Bend, with the Class of 1965; Purdue University with a Bachelor of Science with concentration in chemistry in January 1970; Loyola University School of Dentistry with a Doctor of Dental Surgery in June 1974; and completed his General Practice Residency at Berkshire Medical Center, June 1975.
Gordon practiced general dentistry in Rensselaer at the Clinic of Family Medicine 1975-1983, Hillcrest Family Dental Center, P.C. 1983-2011, and Sheets Medical Practice 2014-2015. He later practiced in Indianapolis at Klockow PC affiliated with Guba DDS PC in 2011 and Klockow PC affiliated with Marla Wilson DDS PC from 2012-2016. Dr. Klockow was the CEO and President at Head and Neck Diagnostic Associates, PC in 2015-2016. He was board certified in Pain Management, Forensic Medicine, Forensic Dentistry, and as a Forensic Examiner. He was past Jasper County Coroner and was serving as a Jasper County Deputy Coroner and Newton County Deputy Coroner. Gordon was currently a managing partner of Ritz Cinema in Rensselaer.
Gordon was a member of the American Dental Association; Indiana Dental Association, President 1994; Indiana Academy of General Dentistry, serving as President in 1982 and was a founding member of the National Association of Facial Growth Guidance. He was a 38-year member of the Rensselaer Rotary Club where he served as President, three terms as Governor's Representative and was a Paul Harris Fellow. Gordon was awarded the Rensselaer Rotary Citation for International Service of Rotary for dedication and service in World Peace Understanding, and was the recipient of the prestigious Rotary District 6540 Kissenger Award in 1999. He was a Saint Joseph's College Fellow, Father Bierburg Fellow, and a Father Gross Fellow; member of the Columbia Club, Indianapolis; and the Rensselaer Carnegie Players Inc., where he was a founding incorporator in 1994 and President from 1994-1997. He was a member of the Lafayette Bach Choral Singers Inc., served on the Lafayette Symphony Board of Directors 2005-2011; the Lafayette Symphony Foundation Board of Directors 2008-2013; the Health Occupations Advisory Board for Rensselaer School Corporation from 1978-2011; member of the Rensselaer Jaycees 1975-1981, Rensselaer Prairie Lodge #125 F.& AM, the Indiana Vocational Technical College Training Site, and the American Cancer Society Board of Directors, Jasper County Unit. Gordon also served as Faculty-Practitioner for Indiana University School of Dentistry 1979-1984 and 1994-2002; at St. Joseph's College in Rensselaer as the Instructor of Microbiology in 1984, was Assistant Adjunct Professor of Microbiology in 2004-2005, the Athletic Team Dentist and on the Mission Outreach Committee.
He was a member of the Trinity United Methodist Church where he sang in the choir, enjoyed singing special music and was a volunteer for the Wednesday evening SEEK program.
Gordon is survived by his loving wife Nancy, a daughter, Carrie (David) Woodruff of Westfield, Indiana, two sons, Scott (Cara Jo) Klockow of Kouts, Indiana and Larry Seyfried of Alexandria, Virginia; seven grandchildren; two brothers Gary (Debra) Klockow of Granger, Indiana and Roland "Rolo" (Jayne) Klockow of South Bend, and his mother-in-law, Shirley Crum of Lafayette, Indiana. Preceding him in death were his parents and one granddaughter, Nessa May, who passed away on March 6, 2012.
Friends may visit with the family on Sunday, Jan. 22 from 2 to 8 p.m. CST at the Jackson Funeral Chapel of Rensselaer with Masonic services at 7 p.m. CST. Funeral service for Gordon will be held on Monday, Jan. 23 at 10:30 a.m. CST at the Trinity United Methodist Church, 107 E. Angelica Street in Rensselaer, with Pastor John Hostetter officiating. Burial will follow at Crockett Cemetery, Rensselaer, Indiana. In lieu of flowers, memorials may be made to the Carnegie Players Endowment fund at the Jasper Foundation, the Louisa A. Monfort Performing Arts Endowment fund at the Jasper Foundation or St. Augustine School in Rensselaer.
Visit www.jacksonfuneral.com to share memories, leave condolences for the family and to sign the online guests' registry. - See more at: http://www.legacy.com/obituaries/myrepublican-info/obituary.aspx?n=r-gordon-klockow&pid=183657153&fhid=14547&eid=sp_ommatch#sthash.QLFRW6TW.dpuf
Published in the Rensselaer Republican on Jan. 20, 2017
Click here to see Raymond Gordon's last Profile entry.