In Memory
Jacqueline Eunice Ford - Class Of 1969 VIEW PROFILE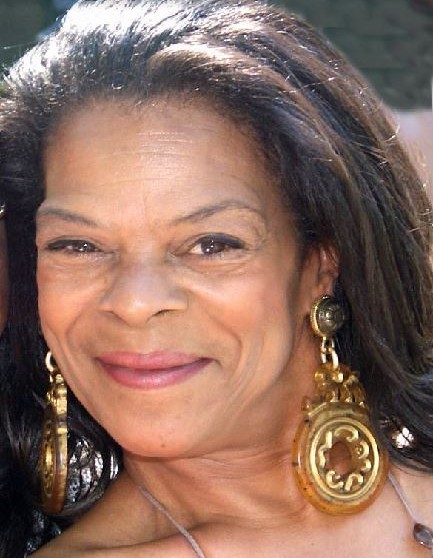 Jacqueline E. Ford
August 25, 1951 ~ April 24, 2020 (age 68)
Jacqueline Eunice Ford, 68, of South Bend, IN, was called home by the Lord on Friday, April 24, 2020. Jackie, as she was known to many, was born on August 25, 1951 to the union of Charles Stanley and Catherine Ford in South Bend.
Jackie worked as a beautician for over 35 years in her own private shop. She worked as a special education paraprofessional and a substitute teacher with the South Bend Community School Corporation for many years until her health began to decline.
Jackie enjoyed having fun and being the life of the party. As a fashionista, Jackie was always stylishly dressed from head to toe. She was very creative in the way she put together her beautiful outfits, making sure every piece matched to a tee. Jackie was very artistic and had an eye for design. There was always a "re-decorating" project going on in her home. She was affectionately called "cool" and "about that life" by her young nieces. Jackie always had a way with babies and they would migrate to her whenever she came around.
Jackie was preceded in death by her parents; her brothers: Eric Ford, Sr., Daryl Ford, Sr., William Simpson, Jr. and Ronald Simpson; and stepfather William Simpson, Sr.
She is survived by her children: David LaMar Johnson of South Bend, TaTahesha "Tasha" Coleman of Phoenix, AZ and Jacquette "Nicole" Blount of Maricopa, AZ; four grandchildren: Christopher Morris and JaRon Coleman of Indianapolis, IN and Kennedy and Kendall Leonard of Maricopa, AZ; two great-grandchildren, Rahmel Morris and Neveaeh Morris of Indianapolis; siblings Charles Stanley Fribbley of Glen Cove, NY, Brenda Burnett of Fishers, IN, Sharon (George) Jones of South Bend, Kathy Simpson of Scottsdale, AZ, Kenneth Weatherspoon, Keith Weatherspoon of South Bend, Kevin Weatherspoon of Austria; and a maternal aunt, Carolyn Jackson of South Bend; as well as a host of nieces, nephews, cousins and friends.
Jackie will be greatly missed by her children, as well as her family and friends. Interment has been entrusted to Palmer Funeral Home – West Chapel. Due to current events, the family will gather privately to celebrate Jackie's life and legacy. Online expressions of sympathy may be left at www.palmerfuneralhomes.com.
11/2/2021 EJS
Click here to see Jacqueline Eunice's last Profile entry.