In Memory
Arnold A Cater - Class Of 1943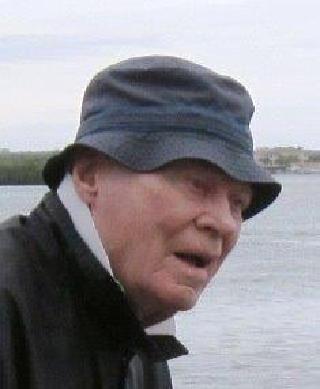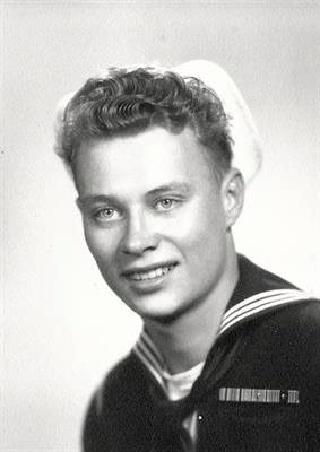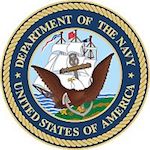 Central 1943 Arnold A Cater
Dec. 23, 1926 - Dec. 04, 2016
SOUTH BEND - Arnold A. "Arnie" Cater, 89, of South Bend, IN, passed away peacefully at his home surrounded by his loving family at 3:08 p.m. Sunday, December 4, 2016, following a lengthy battle with cancer.
He was born on December 23, 1926 to the late Allen H. and Genevieve C. (Daniecki) Cater in Mosinee, WI, and was a lifelong resident of South Bend. Along with his parents; he was preceded in death by two grandsons, Donald and Eric Finnigan; two sisters, Jean Ann Burkhart and Eleanor Towne, with whom he had a special bond; one daughter-in-law, Barbara Cater; and one son-in-law, Jack Keene.
Arnold graduated in 1943 from Central High School and attended Purdue University. He was a U.S. Navy Veteran of World War 11, and proud of it. He had the privilege of attending the Northeast Honor Flight
#16 in May 2015 with his oldest son Mike. That was truly the highlight of his life, no pictures or words could describe his experience.
Arnold retired on September 30, 1982 from the Bendix Corporation where he was employed as an accountant for 34 years (and 10 days he would say), and subsequently had been retired for 34 years before he passed. He was an active member of the Bendix Salaried Retirees Club, up until his illness began.
On August 27, 1949, he married Margaret A. Catanzarite at St. Joseph Catholic Church in South Bend, IN. She passed away on November 12, 2011. He missed her every day.
Arnie is survived by his three daughters, Linda Keene of Willis, TX; Susan (Jay) Butz of Syracuse, NY; Brenda (David) Barany of Granger, IN; two sons, Michael Cater of Lake Zurich, IL; Anthony Cater of South Bend, IN; 11grandchildren, Tommy, Craig, Nicole, Sarah, Mathew, John, Jamie, Merrissa, Danielle, Benjamin, and Alexander; and 9 great-grandchildren, Matthew, Chris, Austin, Collin, Gavin, Alexus, Blake, Jasmine, and Madeline.
Arnold was a longtime member of Christ the King Parish and former member of St. John the Baptist Parish. He was also a member of the American Legion Post #50, Knights of Columbus Council #553, bowled on the K of C bowling league, and golfed on the Bendix golf league. We believe the 19tn hole was his favorite! He bowled and golfed "every Wednesday" without fail, for 50 plus years. He made countless friends and memories.
Our dad was a man of strong faith. He was a devoted husband, son, father, brother, and friend, a great role model who instilled in his children honesty, values, integrity, and work ethic. "No free lunches," he would say. He literally led by example. He was a driven, hardworking man who started off picking crickets for 5 cents a bucket for a neighbor to go fish with, setting up pins in a bowling alley, to building his own home with the help of his father hands. Later in life he became a wonderful caregiver to his mother, father, and wife. He loved his children, and cherished "each" of his grand and great grandchildren. Dad enjoyed our simple family gatherings and traditions over the years, especially vacations near the water. He volunteered numerous hours to community service and was a true giver at heart. Dad was the family "rock" that kept it all together. He will be deeply missed. Rest in peace Dad, we love you. As he many times said: "Time will take care of everything."
Visitation will be from 2-6 p.m. Friday, December 9, 2016 at Kaniewski Funeral Home, 3545 N. Bendix Drive, South Bend, IN, where a Parish Rosary will be prayed at 2:30 p.m.
A Mass of Christian Burial will be held at 10:00 a.m. Saturday, December 10, 2016 at Christ the King Catholic Church, with Rev. Michael T. Belinsky, C.S.C. officiating. Burial will follow in Chapel Hill Memorial Gardens, Osceola, IN, where Full Military Honors will be performed.
Memorial contributions may be made to: American Cancer Society , 130 Red Coach Drive, Mishawaka, IN 46545; Wounded Warrior Project, P.O. Box 758517, Topeka, KS 66675, Christ the King Parish, 52473 State Road 933, South Bend, IN 46637, or the Center for Hospice, 111 Sunnybrook Court, South Bend, IN 46637 .
Much appreciation to Dad's dear neighbors who were there for moral support, a friendly visit, and the endless "sweet treats'' they provided. We appreciate all the prayers from family and friends, to those at the Cancer Center for their special care, and deepest gratitude to The Center for Hospice team for the compassionate care they provided on his journey home.
To send online condolences, please visit www.kaniewski.com.
Funeral Home
Kaniewski Funeral Homes
3545 North Bendix Drive
South Bend, IN 46628
(574) 277-4444 Funeral Home Details
Send Flowers
Published in South Bend Tribune on Dec. 7, 2016
- See more at: http://www.legacy.com/obituaries/southbendtribune/obituary.aspx?n=arnold-a-cater-arnie&pid=183006432&fhid=7050&eid=sp_ommatch#sthash.jbDll95Y.dpuf