In Memory
Jack H Appleton - Class Of 1950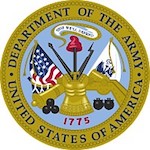 1950 Central - Jack H. Appleton
Dec. 27, 1932 - Mar. 23, 2016
GRANGER - Jack H. Appleton, 83, passed away at 1:30 a.m. March 23, 2016, at the Hearth at Juday Creek, Granger. A widely-recognized Indiana artist, he was known for his realistic and sensitive portrayals of rural Indiana, the University of Notre Dame, and European landscapes and architecture.
Jack was born December 27, 1932, in Chicago, IL, to John and Frances (Hoblit) Appleton. The family moved to South Bend when he was a child, but Chicago was his second home as he spent much time there with his grandparents and as a young adult. He graduated from South Bend Central High School, where, as a student of James Lewis Casaday, he developed a life-long love of the theater. There he also became a friend of Sydney Pollack, who went on to become a famous Hollywood director, producer and actor. They remained close friends until Pollock's death in 2008. For many years, Jack was active in South Bend Civic Theatre as an actor and set designer.
He served a stint in the U.S. Army, serving as a staff artist. A graduate of the American Academy of Art in Chicago, Jack began his career in commercial art as a cartoon animator, then toy designer. He later moved back to South Bend and began his illustrious career as a fine art painter. He received many first-place ribbons at juried exhibitions. He was selected as one of Indiana's Outstanding Artists by the Indiana State Museum, and his works have been chosen by the prestigious Hoosier Salon in Indianapolis. In Chicago, he had shows at the Union League Club, Merrill Chase Galleries and the Marshall Field Gallery. He became recognized for his pastoral scenes of rural Indiana, the New England Atlantic coastline, European country sides and quaint villages, historic Hoosier homes, and, for the past 25 years, the University of Notre Dame campus, as well as an annual calendar of Notre Dame scenes.
Jack enjoyed travel, theater, movies, classical music, gardening, Halloween, and any dog with a wagging tail. He was never happier than when he was strolling the hill towns in the South of France, hang-gliding in the Swiss Alps, white water rafting the Grand Canyon, and studying the ruins at Machu Picchu. A camera constantly in his hands, he loved photographing on his travels, beautiful scenes to paint when he returned home. He cherished his friendships with his fellow Rotarians and the guys in the PGL (Pathetic Golf League). He was a gentle soul with an amazing talent, and he will be greatly missed by all who knew him.
As an actor with South Bend Civic, Jack met a beautiful costume designer, Shirley Cissne. The two were married June 16, 1962, in South Bend. Shirley preceded him in death February 20, 2016, at the Hearth at Juday Creek.
According to his wishes, there will be no services. Cremation has taken place. Palmer Funeral Home - Hickey Chapel and Southlawn Cremation Services assisted the family with arrangements. Online condolences may be left for the Appleton family at www.palmerfuneralhomes.com.
- See more at: http://www.legacy.com/obituaries/southbendtribune/obituary.aspx?n=jack-h-appleton&pid=179411433&fhid=8852&eid=sp_ommatch#sthash.YQco52s8.dpuf